T-Mobile's John Legere + 4/20 = Pot Shots At Verizon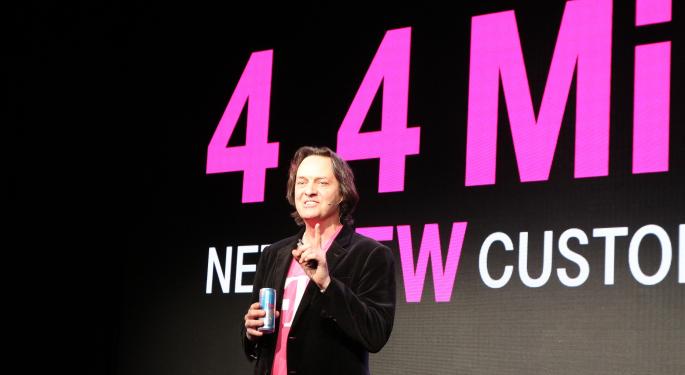 It's not unusual for mobile companies to take shots at the competition, but T-Mobile US Inc (NASDAQ: TMUS) CEO John Legere operates on his own level.
Legere is known for his Twitter Inc (NYSE: TWTR) smear campaigns, generally carried by trending cultural references and unbridled loathing. So Thursday's weed-themed assault on Verizon Communications Inc. (NYSE: VZ) wasn't necessarily surprising.
T-Mobile's official website fired first with a public effort to make sense of Verizon's strategy.
"420 is no laughing matter… but it is kind of funny, and fitting, that Verizon scheduled its earnings call on the holiest of high days, no?" the site read. "After all, this is the same company that's made questionable decisions one after the other for the past four years and now finds itself losing customers to T-Mobile on a regular basis. There's really only one explanation… Verizon has been #VerHIGHzon this whole time."
Then Legere went full-scale nuclear with fierce memes and plays-on-words.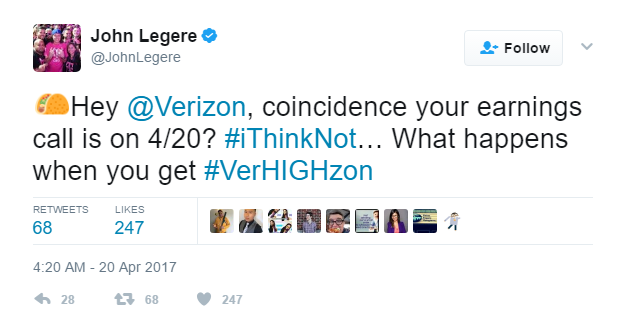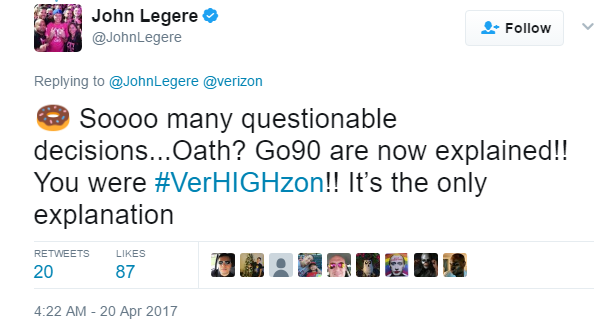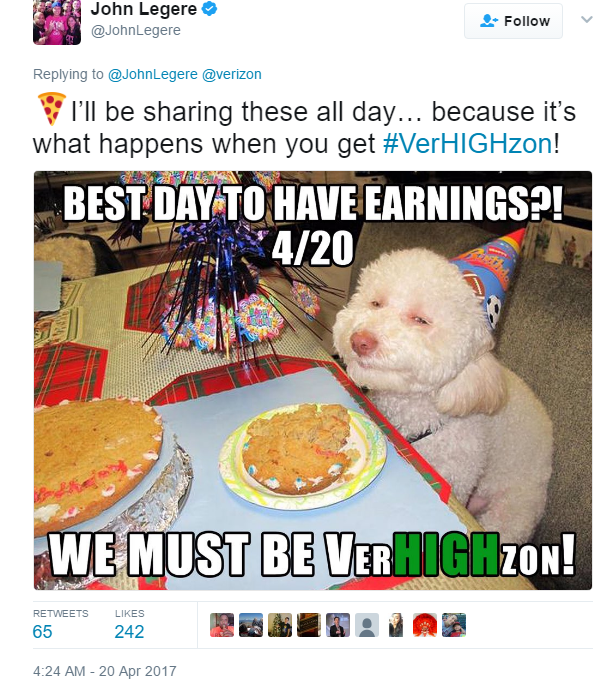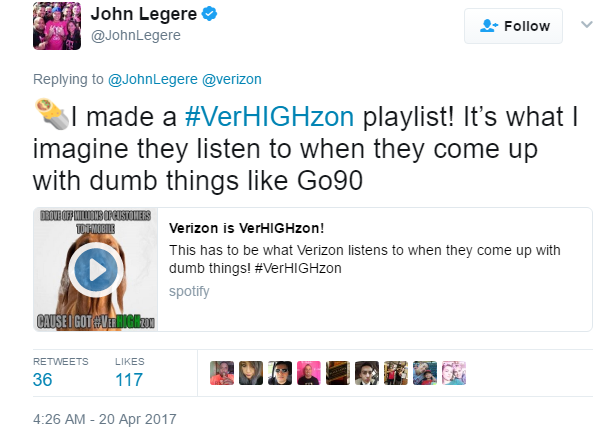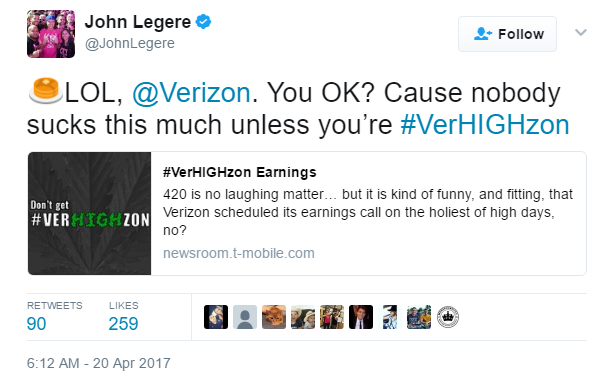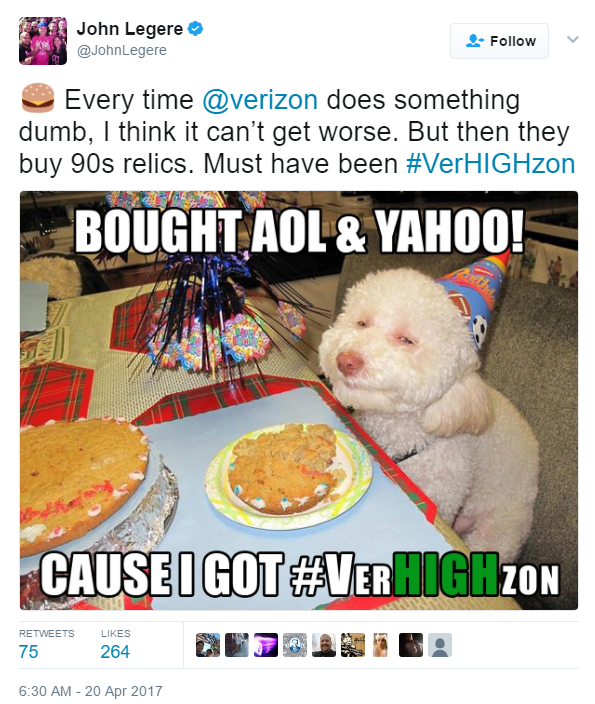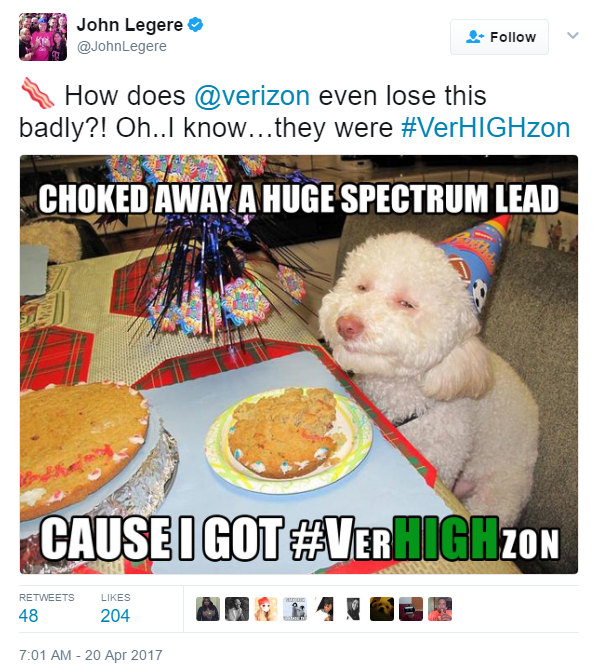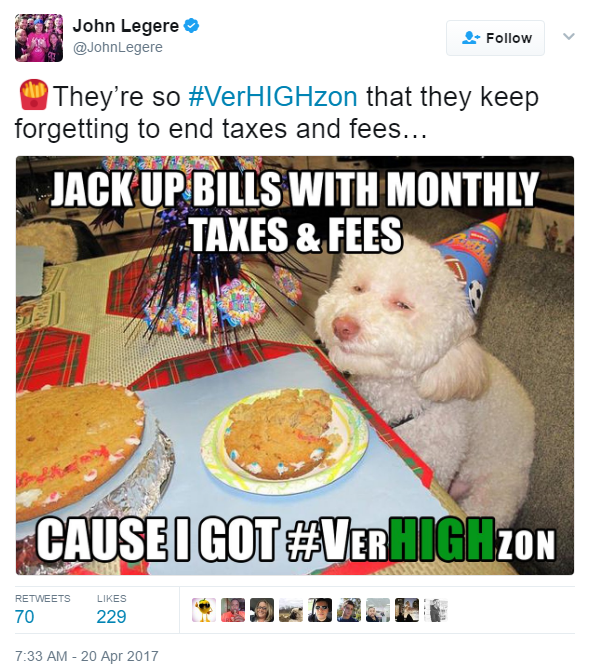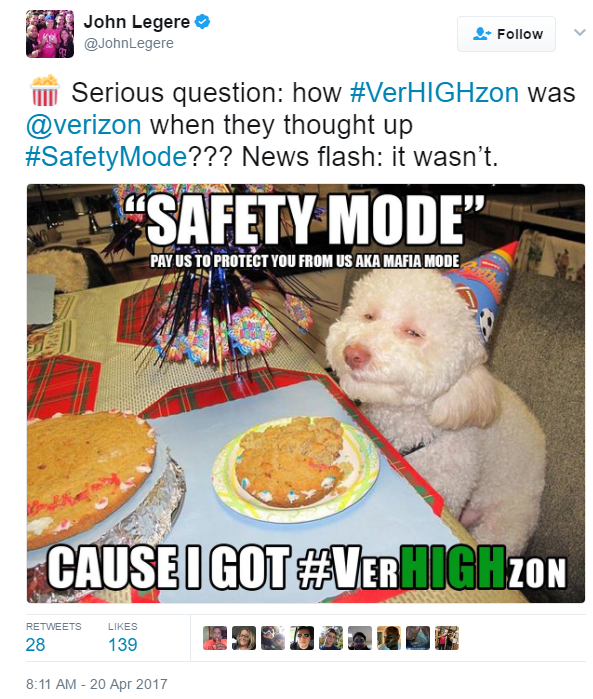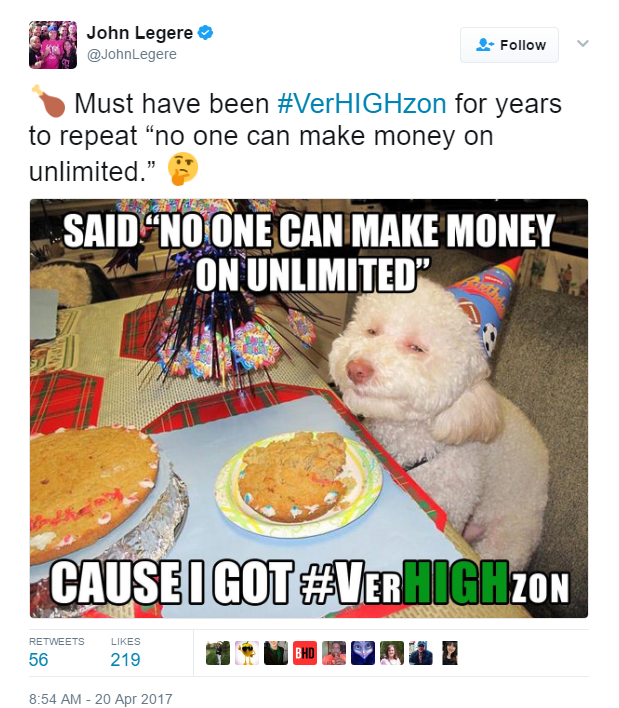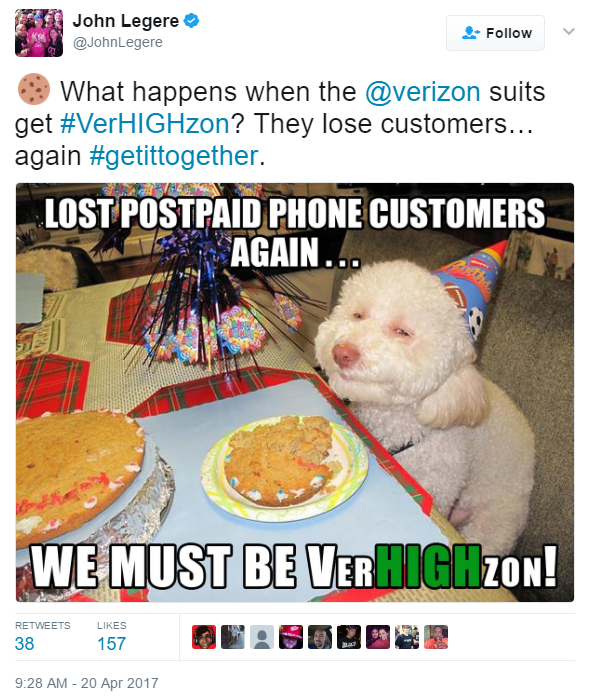 Legere's edginess may be most well known, but the taunts fly from all directions. From Sprint's seizure of Verizon's can-you-hear-me-now? guy to Verizon's "we're Jamie Foxx and Sprint's a Jamie Foxx knockoff" campaign, the war is raging.
Fortunately for consumers, it's as fierce in pricing models as it is on the air. But the victor over the mobile space yet to emerge.
Related Links:
John Legere Unleashes Tweetstorm Following T-Mobile Earnings Beat (NASDAQ: TMUS)
Here's Why A Sprint (S)/T-Mobile (TMUS) Tie-Up Is Such A Big Deal
________
Image Credit: By fanaticTRX (Own work) [CC BY-SA 3.0 (http://creativecommons.org/licenses/by-sa/3.0)], via Wikimedia Commons
Posted-In: John LegereNews Topics Management Media General Best of Benzinga
View Comments and Join the Discussion!