Here's What To Do If You Can't Afford To Pay Your 2016 Taxes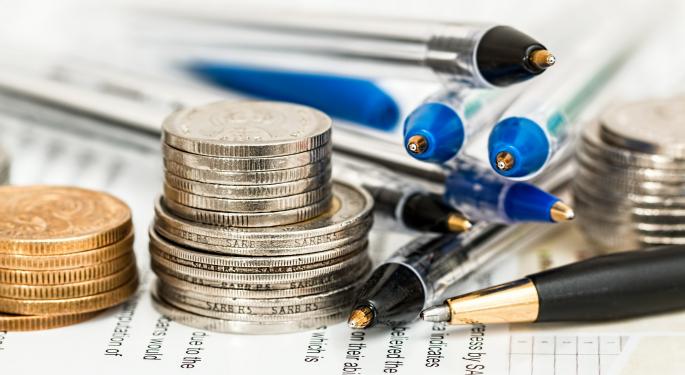 Some people are simply better with deadlines and budgets than others. And of course, unexpected expenses always pop up out of nowhere. If you just realized that you will be unable to pay or file your tax documents by April 18, here's what you need to do.
Getting An Extension
If you procrastinated filing your taxes and now realize that there's no way you will be able to get it all done by April 18, your problems can be solved by filling out Form 4868, which automatically extends your tax filing deadline by six months. Form 4868 is straight-forward, and filers must simply estimate their total 2016 income tax liability and the amount they still owe to get granted an automatic extension.
Setting Up An Installment Plan
If you don't need the extension but instead simply don't have the money to pay what you owe, the IRS offers installment plans. If you are able to pay off your full balance via installments within 120 days, the IRS won't even charge a fee. Otherwise, you will need to pay a $52 fee for setting up a direct debit agreement or a $105 fee for a payroll deduction agreement. To apply for an online payment agreement, visit the IRS website here.
To apply for an installment plan through the mail, fill out Form 9465.
If you are simply in a short-term cash crunch and simply need a 30-day window to pay off what you owe in full, you can file your return by April 18 and just pay what you can. The IRS will bill you for the remainder, and the process takes roughly a month.
The Biggest Mistake Of All
The worst approach of all for any American who can't afford to pay income tax is to do nothing. If you don't file a return or ask for an extension, you are subject to a failure-to-file penalty that will continue to accumulate until it reaches 15 percent of the amount you owe. In addition, you will be charged monthly interest on the amount you owe until your balance is paid. These penalties can be applied retroactively as well, and there is no statute of limitations on an IRS audit of unfiled taxes.
Related Links:
Which Tax Company's Success Is Most Dependent On Tax Season?
Posted-In: IRS tax dayNews Education Previews Events Trading Ideas General Best of Benzinga
View Comments and Join the Discussion!