This Is How You Can Safeguard Your Personal Information As Phone Searches Multiply At U.S. Borders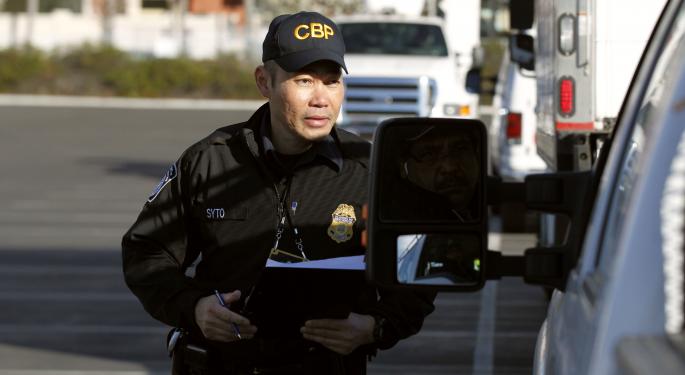 After President Donald Trump assumed the Oval Office, several controversies have surfaced over immigration into the United States. The infamous travel ban imposed by the president on nationals of seven — and then six in the second rendition of the ban — predominantly Muslim countries and the temporary ban on refugees raised a furor that has yet to settle down. Subsequently, federal courts have imposed temporary restraining order, disallowing the enforcement of the major parts of the executive order.
Broader Mandate For Federal Officials
The recent WikiLeaks disclosure of cyberhacking by the CIA may have been an illegal way of gaining access to your private data on devices. Officially, federal officials at the border have been vested with a broader mandate to search individuals, both citizens and visitors, which can include searching your phone, computer and any other electronic devices.
Phone Searches Rise 5-Fold In 2016
Recently, there has been a spike in the number of devices searched. A report compiled by Comcast Corporation (NASDAQ: CMCSA)'s NBC showed that searches of cell phones, according to data provided by the Department of Homeland Security, have surged to 25,000 in 2016 from a mere 5,000 in 2015. And the pace has picked up in the new year, with February alone throwing up a 5,000 number.
Are The Searches Legal?
Although the Fourth Amendment of the U.S. Constitution vests people with the right to be protected against unreasonable searches and seizures, the Supreme Court, through its orders in 1976 and 2004, allowed dilution of the rights with respect to people entering the United States in a bid to protect borders. This is in contrast to the court's stance that searches of phones cannot be done without warrants inside the country.
Thus, U.S. Customs and Border Protection, or CPB officials can detain a person, seize his phone to unlock it on site or send his phone to experts to unlock it. They can even make copies of the devices to have a look at it later.
Although it is comparatively easy on legal citizens and green card holders, as they will have to be eventually let into the country, non-citizens and visa holders may have to face the prospect of being denied entry if they refuse to comply with the CPB dictum. There might be the contention that certain professionals, including lawyers, doctors and journalists, can take cover, saying their profession warrants possession of confidential information which cannot be divulged. However, the CPB officials may not buy into this argument.
What Can You Do If You Are The Aggrieved Party?
You can ask for a lawyer, although you may have to foot the bill for hiring the lawyer.
As a pre-emptive move, you can carry a signed letter from your attorney saying he represents you.
Travel with just the data you need, Business Insider said, quoting Nathan Freed Wessler, a staff attorney with the American Civil Liberties Union. This would mean you carry burner phones or laptops while traveling.
Wessler also recommends using encryption services from providers such as The Electronic Frontier Foundation or Wired, which will keep federal authorities as well as hackers at bay.
Setting of long, strong, unique passwords for each device and account is also recommended.
It is also recommended that you switch off the devices completely before going through security checks, as encryption works the best when the devices are off.
Related Links:
Tech Companies Most Exposed To Trump's Immigration Ban
Delta Cancellations Vs. Trump Protests: Which Caused More Of A Headache?
Homeland Security Reportedly Needs More Beds For Immigrant Detainees In Big Windfall For Private Prisons
________
Image Credit: By U.S. Customs and Border Protection - 160201-H-NI589-0405, Public Domain, via Wikimedia Commons
View Comments and Join the Discussion!
Posted-In: News Travel Events Global Media Personal Finance Trading Ideas General Best of Benzinga