How Trump Could Help Flint, America And His Polls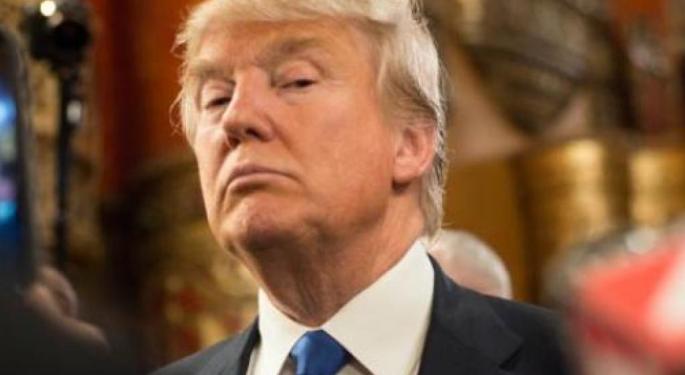 President Donald Trump's easiest way to improve his favorability with the American public isn't through Twitter (NYSE: TWTR) or reducing costs on Boeing (NYSE: BA) and Lockheed-Martin (NYSE: LMT) jets -- it's cleaning our drinking water.
Most of our current infrastructure for drinking water is 75 to 100 years old and requires nearly $1 trillion, according to the American Water Works Association. Unfortunately, we've seen the effects of this deteriorating infrastructure in Michigan, as Flint hasn't had clean drinking water since 2014.
The 2017 Infrastructure Report Card came out Thursday, with a 'D' rating for water infrastructure. The current funding, which is primarily raised through a rate-based system, sits at $45 billion. The current need to upgrade these systems is more than 66 percent higher at $150 billion. America's overall infrastructure rating has reached the point where the Civil Engineers actually made a report called the Failure To Act, which highlights potential outcomes if we don't increase funding for these projects.
President Trump has the chance to change this narrative, especially in Flint.
Trump has called for the $1 trillion in infrastructure spending, which obviously would have to meet various needs of the country. However, if Trump wants to pave his way to a chance at re-election in 2020, the first thing he should call for is a complete overhaul of Flint's water system.
A state known for blue-collar jobs and changing political stances in the latest presidential election (Trump took Michigan, which typically votes Democrat) would see a swing of sentiment with increased direct action. Through a plan like this, we would see an increase of jobs, less population migration from Michigan, and most importantly, an improvement in quality of life.
The Michigan government will host a Water Infrastructure 101 Workshop Thursday that is open to the general public.
Image: Emily Elconin
Posted-In: Donald Trump Flint michiganPolitics Opinion Economics General Best of Benzinga
View Comments and Join the Discussion!