Facebook Reports BBC To Police For Uncovering Child Porn Hosting On Platform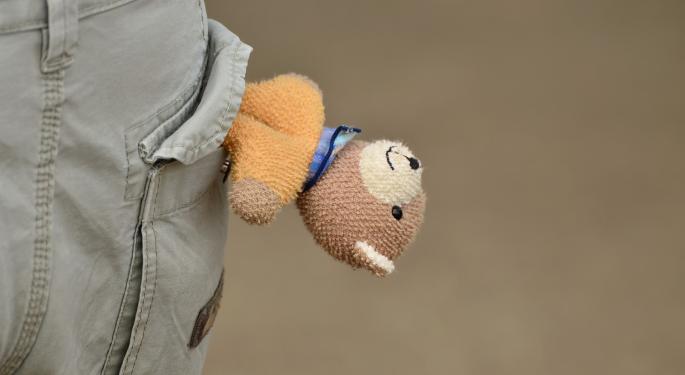 Social media sites occasionally play host to unseemly activities, and most have policies preventing them. But one company has proven to respond to inappropriate or illegal behavior by unconventional means.
The BBC News reported Tuesday that Facebook Inc (NASDAQ: FB), when confronted by the media outlet with site abuses involving children, alerted the U.K.'s National Crime Agency — to the BBC's investigation.
The news organization alleged to have reported dozens of incriminating photos to Facebook, but fewer than 20 percent were subsequently removed. When the BBC questioned the company's moderation practices, a site representative agreed to an interview on the condition that the BBC send examples of reported yet enduring content. When the journalists complied, Facebook responded by reporting them to the authorities and cancelling the interview.
The company later issued a statement that it had reviewed and "removed all items that were illegal or against our standards," and it also claimed to have forwarded the report to the U.K.'s Child Exploitation and Online Protection Centre. Then it washed its hands of the matter.
A Differing Opinion From The Law
A year ago, the BBC had investigated and exposed invisible Facebook groups catering to paedophilia. Some pages contained relatively innocent photos of children accompanied by sexualized comments, while others allegedly posted children in explicit poses.
At the time, the BBC alerted Facebook to specific posts, but in most cases, the company justified preserving them because they complied with community standards.
Local authorities reacted differently. When the news site brought the portfolio before the police, one Facebook user earned a four-year prison sentence.
Following the investigation, the BBC also flagged the profiles of five convicted paedophiles — whose participation violates Facebook rules — but none were removed from the site.
Facebook V. The Law?
The issues spotlighted by the BBC amplify Facebook's recent legal exposure.
Over the last few months, the site has been under fire for its unmonitored Facebook Live posts, which have documented and subsequently circulated recorded suicides, murders, rapes and other crimes.
During the holiday season, the platform played host to multiple shopping scams. Facebook failed to remove the pages despite alerts and user promptings, and unknowing customers continued to lose money from the unmonitored schemes.
Facebook has yet to be implicated in any of the criminal activity taking place on its site, but as the occasions become more frequent or more publicized, it is unclear whether the company will be forced to take action — or suffer consequences.
Related Link: What Is A Social Media Company's Responsibility To Fight Criminality On Its Platform?
Related Link: Have You Ever Wondered What Specific Time Internet Trolls Come Out?
Posted-In: News Education Politics Psychology Topics Legal Events Tech Best of Benzinga
View Comments and Join the Discussion!