Hobbies Discount May Be The Biggest Scam On Your Facebook Feed This Holiday Season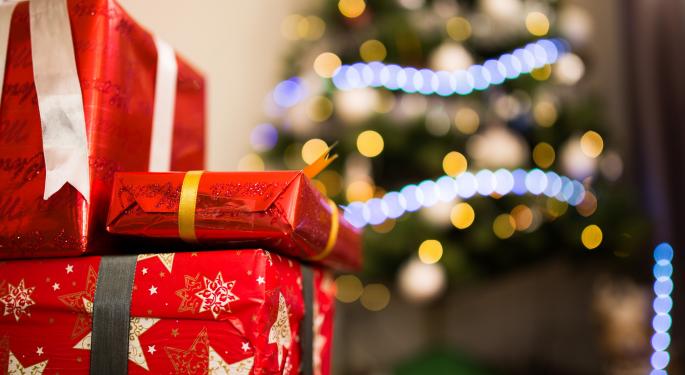 Unfortunately, not even the holiday shopping season is sacred when it comes to being ripped off.
It appears as if a company called Hobbies Discount has been using Facebook Inc (NASDAQ: FB) ads to scam holiday shoppers. The company's Facebook ads and Facebook page direct customers to its website that lists items in categories such as camping, golf and technology.
The website is also currently advertising a pre-Christmas blowout sale offering 60 percent off gifts and free shipping worldwide.
Unfortunately, a number of Facebook users are crying foul.
"Warning !!! FRAUD !!!" one Facebook user wrote. "I ordered an item and was charged 3 times on my visa, they said they would refund but it was never done. I try to contact them but they do not answer !!!"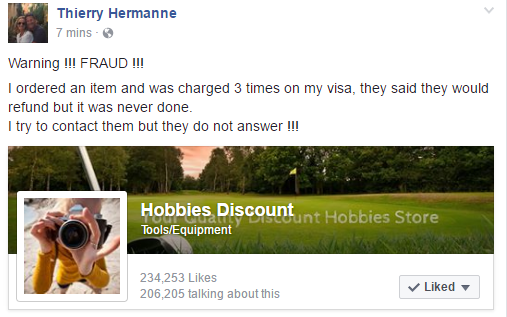 "Can someone please respond to my Facebook messages with regards to my order?" another customer asked.
Facebook users have even accused Hobbies Discount of hiding negative comments to keep them from being seen by other users.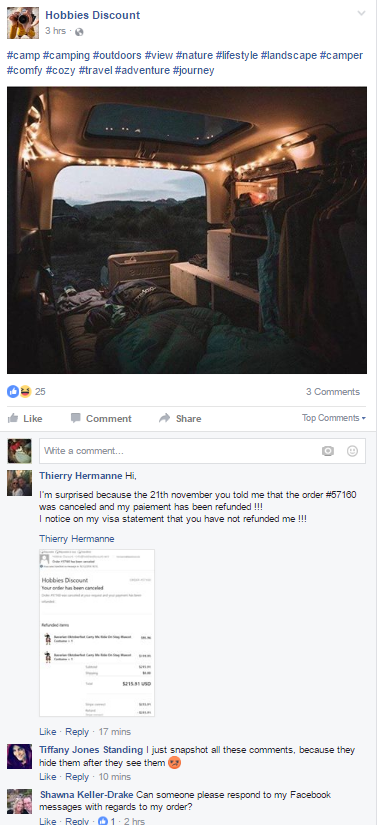 Some customers have taken to Ripoff Report to make their voices heard.
After not receiving her item, one customer contacted the company and was told to wait another 15 days. After 15 days had passed, she tried again and was told the exact same thing.
"I asked for a refund. In fact, I demanded one and received the exact same response of 15 days for delivery," she explained.
Several other Ripoff Reports customers say that they never received their orders but were charged the full amount by the company.
There is now even a Hobbies Discount scam awareness page on Facebook. The page's creator urges visitors to post about their order experiences "as this will assist with any inquiry and possible prosecution and/or legal action directed toward Hobbies Discount."
In the short time the page has been up, there are 32 comments on the page describing similar experiences with the company. Some customers report receiving items weeks after they were expecting them.
Even the customers that receive their items only seem to get them after multiple follow-up emails. One customer ordered a pair of night vision binoculars and eventually received what she describes as "a small, lousy pair of regular binoculars" after multiple follow-up emails.
"It's clear they only send something after you complain," she concluded.
The scam awareness page now has 67 followers.
According to Facebook's advertising policies, ads must not contain "deceptive, false or misleading content, including deceptive claims, offers or business practices."
There is another store named "Discount Hobbies " that is located in Jackson, Tennessee, but representatives told Benzinga that the family-owned business does not sell any merchandise online.
Representatives from Facebook and the Hobbies Discount store advertising on Facebook were not immediately available for comment.
Stay tuned to Benzinga as this investigation continues.
Posted-In: Hobbies DiscountNews Education Psychology Legal Top Stories Tech General Best of Benzinga
View Comments and Join the Discussion!