7 Things Americans Spend More On Than Climate Protection Under The EPA's New Budget Proposal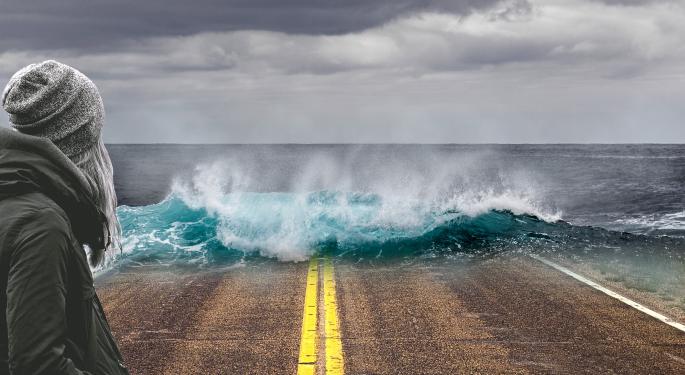 On Friday, the Trump Administration presented a budget for the Environmental Protection Agency that would cut climate protection programs by 70 percent, according to a Reuters report. The proposed funding of just $29 million amounts to about 8.9 pennies per American based on recent census estimates.
The budget draft — entertaining an agency-wide sum of $6.15 billion compared to a 2016 rate of $8.25 billion — is said to essentially eliminate 38 EPA programs and 19 percent of EPA employees.
If approved, here are seven things Americans will spend more on than they would on climate control:
Valentine's Day
In 2016, Americans spent an estimated $19.7 billion on Valentine's chocolates, stuffed bears and the like — an average of about $137.53 per consumer.
Morning Coffee Fix
Throughout the first quarter of fiscal year 2017, Starbucks Corporation (NASDAQ: SBUX) posted domestic revenue of nearly $40.2 million — for just one day of business.
Marvel On Opening Night
Americans spent an estimated $33 million to see "Logan" on March 3. The film, brought to theaters by Twenty-First Century Fox Inc (NASDAQ: FOXA)'s Twentieth Century Fox, garnered $85.3 million by the end of its weekend debut.
The Coachella Experience
The country's highest-grossing music festival brought in $94 million in 2015, and every year, it tends to outdo itself. If the 2017 artist lineup can garner even 31 percent of 2015 earnings, the two-weekend event will secure more than what the nation will spend on climate control.
A Day With Mickey
In the 2016 fiscal year, the Walt Disney Co (NYSE: DIS) reported revenue of more than $14.2 billion for its domestic parks and resorts. On average, this translated to about $38.9 million in daily consumer spending.
Longhorn Football Fandom
The University of Texas scored $63.3 million in ticket sales revenue for the 2015 season, while the Ohio State University posted $63.1 million and the University of Michigan $46.4 million.
A Shot At The Slots
American gamblers were said to have lost $116.9 billion throughout 2016. This figure amounts to a daily loss of about $320.3 million. In 2014, that figure hit nearly $390.7 million.
Related Link: Do You Really Know What's In Your Drinking Water?
Related Link: How Trump And His Cabinet Will Impact MLPs In 2017
Posted-In: climate climate changeNews Politics Topics Legal Personal Finance General Best of Benzinga
View Comments and Join the Discussion!