Winners From A Border Adjustment Tax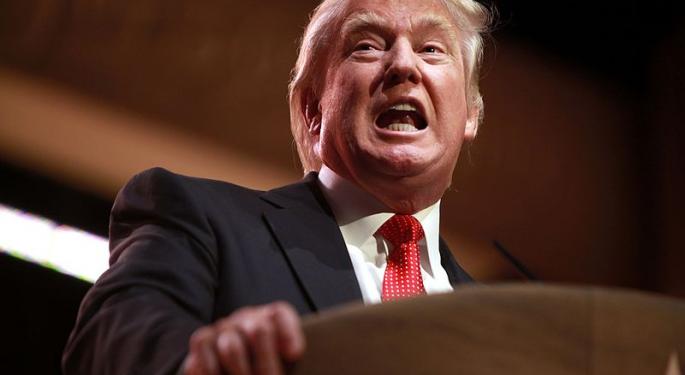 Retailers are already having a tough 2017. So needless to say, President Donald Trump's proposed border tax could make matters even worse. But the negative aftermath isn't the only outcome, as any changes to tax policies will generate a few winners.
One form of the tax plan, dubbed the "Ryan tax plan" in reference to Speaker Paul Ryan, includes a border-adjustment provision. It remains simply a blueprint and hasn't received the seal of approval from Trump. The Trump administration continues to debate the tax among themselves and in consultation with retail executives. However, Wall Street analysts are quick to declare potential winners and losers.
See Also: What, Me Worry? Retailers Are Wrong About The Border Tax
The Winners
According to a Bloomberg report, RBC Capital Markets analyst Scot Ciccarelli commented that the impact to the retail industry will vary from company to company. Among some of the factors to consider include the amount of imported goods a company sells, its ability to push back on suppliers and plans to open new stores.
CarMax, Inc (NYSE: KMX) was named as a major winner from a tax adjustment. Ciccarelli believes its net income could rise by as much as 59 percent.
Do-it-yourself home improvement retail chains Home Depot Inc (NYSE: HD) and Lowe's Companies, Inc. (NYSE: LOW) will slightly benefit from the plan because the companies import less than other chains. In addition, their respective market dominance dictates they can better push back on potential price increases from suppliers.
Amazon.com, Inc. (NASDAQ: AMZN) can use its growing AWS segment to counter any price increases from its goods and can still undercut its competition.
Image Credit: By Gage Skidmore from Peoria, AZ, United States of America - Donald Trump, CC BY-SA 2.0, via Wikimedia Commons
View Comments and Join the Discussion!
Posted-In: News Emerging Markets Politics Topics Legal Global Markets Media Best of Benzinga