The Current Legal Minefield In Automated Autos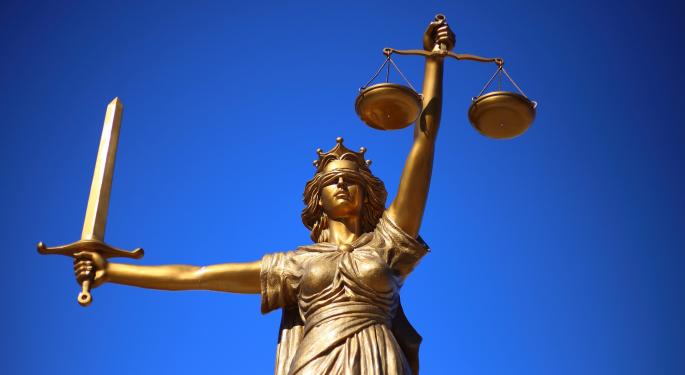 The players in the self-driving vehicle space aren't exactly securely in the driver's seat, hands firmly on the steering wheel and controlling every move with foresighted precision.
Rather, the self-driving space is left to contend with legal hurdles, in addition to the likes of technological and regulatory issues. It is currently speculated that the earliest self-driving ventures could come to fruition is 2020. With the legal monkey on its back, will the schedule be pushed back?
Technology Companies Give Up Go-Alone Approach
After high profile launches, with the promise to commercialize self-driving cars, tech companies such as Alphabet Inc (NASDAQ: GOOG) (NASDAQ: GOOGL) and Apple Inc. (NASDAQ: AAPL) have slowly and steadily realized the challenges to diversify into hardware. After Google spun off its self-driving venture into a standalone company called Waymo, it has signaled that it will stick to its strength of supplying the technological expertise, while leaving the hardware part to traditional automakers.
Related Link: Automakers Eye The Finish Line in Sprint To Rollout Driverless Vehicles
Confidentiality Breached
These companies are now facing challenges from unexpected quarters. A few of them have initiated legal proceedings, alleging theft of intellectual property, specifically by former employees, who breached confidentiality clause.
Google's 'Et Tu, Brute' Moment
Google's Waymo filed a lawsuit in a California federal court last Thursday, alleging that Anthony Levandowski, a former manager at Waymo had downloaded more than 14,000 proprietary and confidential files, including the lidar, Light Detection and Ranging, circuit board. Levandowski quit Google in January 2016 and later formed Otto LLC in May 2016 — a company intended to develop hardware and software for autonomous vehicles.
Otto was subsequently acquired by Uber Technologies for $680 million. Waymo's lawsuit alleges unfair competition, patent infringement and trade secret misappropriation. "Instead, Otto and Uber have taken Waymo's intellectual property so that they could avoid incurring the risk, time, and expense of independently developing their own technology," Waymo said in the complaint. The lawsuit doesn't look like without merit, as Waymo took seven years to design the lidar circuit board, while Uber reportedly did it in nine months.
Google was also involved in another lawsuit, which it filed last December, against a former employee for breaching the contractual obligations concerning possession and use of confidential information, when he went on to work for a start-up called Drive.ai.
Tesla Also In Legal Tangle
Meanwhile, in a separate development, Tesla Inc (NASDAQ: TSLA) has sued its former autopilot director. In a lawsuit filed with the Superior Court of California, Santa Clara, the case reads in part, "This dispute arises out of the efforts of [redacted] [...] to violate his contractual and other obligations to Tesla by attempting to recruit at least a dozen Tesla engineers, taking Tesla's confidential and proprietary information, and doctoring and destroying evidence in an effort to cover his tracks — all for the benefit of a competing venture he launched while still a Tesla employee."
The formal complaints raised in the case, however, are verbatim:
Breach of contract.
Breach of duty of loyalty.
Aiding and abetting breach of duty of loyalty.
Intentional interference with contractual relations.
Intentional interference with prospective economic advantage.
Violation of Cal. Bus. & Prof. Code § 17200.
With huge stakes involved in IP, it is not without rhyme and reason, these technology giants have opted to fight it out in the courts.
View Comments and Join the Discussion!
Posted-In: News Topics Travel Legal Events Tech Media Trading Ideas Best of Benzinga