Under Armour, Tesla Among The Most Notable Stocks For Short Sellers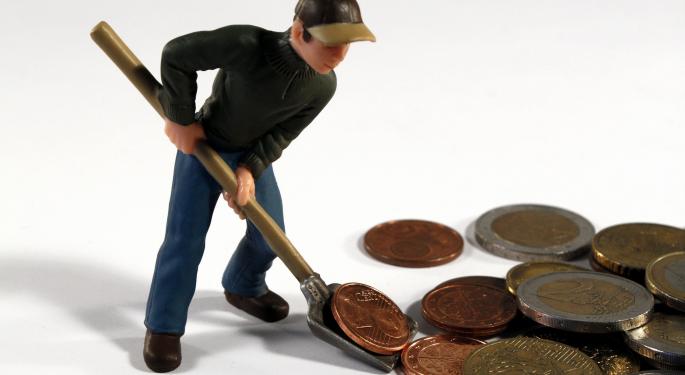 Astec Analytics is a provider of timely and accurate intra-day short-selling data and information, which helps investors better understand changes in investor sentiment.
This week's report includes a few of the same companies that were highlighted in the prior report along with new entrants.
Top Pick: Under Armour
Despite the harsh pullback in Under Armour Inc (NYSE: UAA) (NYSE: UA)'s stock the company remains focused on challenging the established sports goods brands in a global apparel battle.
Meanwhile, last week saw a decrease of 4 percent in short interest volume and as a percentage of available supply, short interest fell by 13 percent. This may suggest, while supply of shares available increased, investors are incrementally more optimistic now than they have been in the past.
However, 87 percent of the available supply does indeed remain in the hands of short sellers so by no means is the short selling activity indicative that a sustained rebound in the stock can be seen moving forward.
1. Tesla
Tesla Inc (NASDAQ: TSLA) is the ultimate example of a stock that keeps on giving and taking away.
After trading above the $280 level last week the stock went on to dip below the $265 level. In fact, Tesla's stock breached the $265 level 10 times over the past 36 months, and the time spent trading above this level has always been minimal at best.
Meanwhile, short sellers actually closed their positions throughout February, which implies that many investors missed out on the recent declines. However, there is no doubt volatility in the hotly debated name will continue for some time.
2. Seadrill
Seadrill Ltd (NYSE: SDRL)'s announcement on February 22 that it needs to postpone its fourth-quarter earnings release and may need to restate its 2015 statements has set off alarm bells among investors.
As a percentage of shares available, short interest fell just 1.7 percent last week but with over 96 percent of the available shares still shorted by investors the consensus does signal that investors expect the stock to continue falling.
See Also: Domino's Stock Isn't Worth More Than $60 Per Share: Lemelson
3. Acacia Communications
Acacia Communications, Inc. (NASDAQ: ACIA) has seen its stock lose more than 50 percent of its value since peaking at $123.44 last September. Meanwhile, going back to January 26 of this year 100 percent of the shares available have been borrowed by short sellers.
Last week the volume of short interest rose by 12 percent, which indicates that demand among investors to short the stock is strong enough to demand that every last share is shorted.
4. Sears Holdings
Troubled retailer Sears Holdings Corp (NASDAQ: SHLD) has seen interest from short sellers cool down after the stock rebounded from its 12-month low of $5.54 in early February.
Last week, Sears' stock saw its short volume decrease by 9 percent but investors shouldn't make the mistake in assuming that interest among short investors is faltering. However, it should be noted that some institutional investors are selling out of their positions, which is decreasing the lendable supply as they go.
5. Weight Watchers
Finally, Weight Watchers International, Inc. (NYSE: WTW) saw short interest volumes hit a new 12-month peak before falling back slightly as short sellers exited the positions ahead of Tuesday's earnings report.
However, almost 98 percent of the available shares being borrowed are shorted by investors so there are signs that investors believe there is disappointing news to come.
Posted-In: Astec Analytics ShortNews Short Sellers Short Ideas Markets Movers Trading Ideas Best of Benzinga
View Comments and Join the Discussion!