Twilio, The Hottest Stock Among Shorts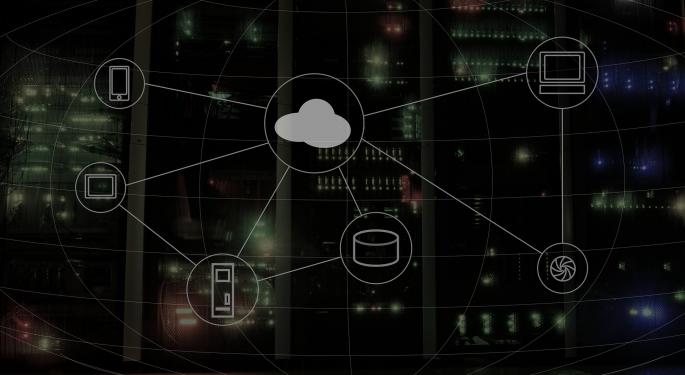 Astec Analytics is a provider of timely and accurate intra-day short-selling data and information, which helps investors better understand changes in investor sentiment.
This week's report includes a few of the same companies that were highlighted in the prior report along with new entrants.
Top Pick: Twilio
Twilio Inc (NYSE: TWLO)'s stock is trading notably below its peak of $70.96 and closed last week above the $30 mark. Meanwhile, short sellers have been "aggressively" building positions since the start of February and added 40 percent.
As a whole short interest remains at 79 percent which does suggest that "dark clouds remain over Twilio."
Related Link: Twilio's Lock-Up Expiration Explained
1. Exxon Mobil
Shares of Exxon Mobil Corporation (NYSE: XOM) started to decline in January and the selling continued into February to the point where the oil giant's valuation is lower than the social media empire Facebook Inc (NASDAQ: FB).
Nevertheless, short sellers "appear wary" to take a short position against Exxon as short interest saw a 12-month low last week even though the stock is trading lower than it was a year ago.
2. Sears Holdings
Sears Holdings Corp (NASDAQ: SHLD)'s ongoing woes resulted in the stock hitting a 12-month low in $5.54 but some positive developments helped boost the stock above $7.50 last week.
The stock's lows coincided with the 12-month peak in short interest. As the stock rebounded short interest fell by 12 percent but short interest as a percentage of shares available to short remain unchanged at 100 percent. This may suggest that larger investors felt the rebound off the lows was reason enough to dispose of their holdings.
3. GoPro
GoPro Inc (NASDAQ: GPRO)'s stock flirted with its all-time lows on Feb. 9 after short interest soared 114 percent to a 12-month peak in January.
However, since then, short interest has fallen by 12 percent but similar to Sears, the proportion of shares available to short remains at the 100 percent maximum.
4. Tesla
Tesla Inc (NASDAQ: TSLA)'s stock continues to trade above the $280 mark while short interest continued to reduce last week as a further 2 percent by volume was closed out.
Meanwhile, over 80 percent of the available shares to short remain held by investors which implies short sellers are "determined to hold on in the expectation of a longer-term gain" despite some experts estimating Tesla will be a $1 trillion company by the end of the decade.
5. Energy Corporation
EP Energy Corp (NYSE: EPE) is an independent exploration and production company. The stock has rebounded from a 12-month low of $1.65 last February to a high of $6.80 back in December.
However, the stock saw a 38 percent spike in short interest on Jan. 25 of this year and continued to rise and peaked on Feb. 14 but slightly cooled down since then. This may suggest that short sellers have high levels of confidence that the company's stock will struggle to hold on to its current price.
Posted-In: Astec Analytics Energy Corporation ExxonNews Short Ideas Movers Tech Trading Ideas Best of Benzinga
View Comments and Join the Discussion!