Blac Chyna Promoted Fraud Student Loan Forgiveness Companies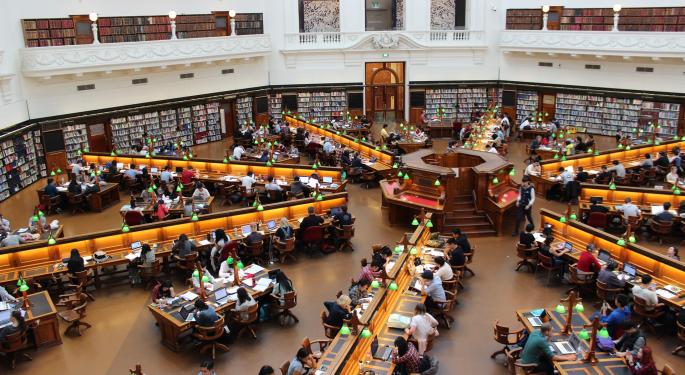 Student loans are already wreaking financial havoc on an entire generation of college graduates. Unfortunately, a new class of predatory businesses are adding insult to injury by promising struggling borrowers student loan forgiveness and then ripping them off.
Some of these con artists have even duped and/or collaborated with celebrity Blac Chyna to push their scam on her social media followers. The Ringer reports that Blac Chyna twice posted on Instagram about a company called the Student Loan Relief Center in December and January.
"Get rid of your student loans now!! Before [Obama's] out of office and it's too late. I need all my followers with over 10k in student debt to CALL 1-855-578-3444 and qualify in less than 5 minutes. HURRY!!" the now-deleted post read.
Experts estimate Blac Chyna may have been paid as much as $35,000 for these promotional posts.
Unfortunately, the Student Loan Relief Center is one of hundreds of "student loan forgiveness" companies taking advantage of lenders' desperation and ignorance about federal loan programs.
The Ringer reports that these student loan forgiveness scams, which are extremely similar to the mortgage debt forgiveness scams that popped up during the financial crisis, fall into several categories. Some companies, like the Student Loan Relief Center, actually do provide customers with assistance in applying for real federal services such as income-driven repayment plans and Direct Consolidation loans. The problem is that these federal programs are free for borrowers who apply themselves, while the Student Loan Relief Center charges $2,200 in fees along with a $49.99 monthly charge.
One student loan forgiveness model charges customers a huge fee for simply placing their student loans into temporary forbearance. As a result, payments are temporarily delayed, but there is no change to the amount of money the borrower owes when the forbearance period ends and payments resume.
Technically speaking, these types of predatory businesses may actually be legal. Other forms of the student loan forgiveness scam are simply frauds. Some companies promise to reduce or eliminate student loans, charge a huge upfront fee, and then do nothing. Because many of the operations are run online, they are hard for law enforcement to ever track down.
It's common for these online scam advertisements to make reference to federal programs instituted by President Obama or President Trump. While there are a handful of federal programs set up to help borrowers repay student debt, there is no such thing as a sweeping student debt forgiveness program. Outside of student borrowers that were defrauded by operation such as the now-defunct Corinthian Colleges, the chances of total loan forgiveness are very slim.
Borrowers with concerns about their debt or those hoping to reduce interest rates or consolidate loans should simply contact their student loan servicer directly and ask about their options.
Every student loan is assigned a specific loan servicer, such as Nelnet, Inc. (NYSE: NNI) or Navient Corp (NASDAQ: NAV), which is responsible for assisting borrowers with their loans free of charge. A full list of all federal student loan servicers can be found here.
Posted-In: Blac Chyna student loans The RingerEducation Personal Finance General
View Comments and Join the Discussion!