This Contest Will Track Which Company Had The Best Super Bowl Commercial In Real-Time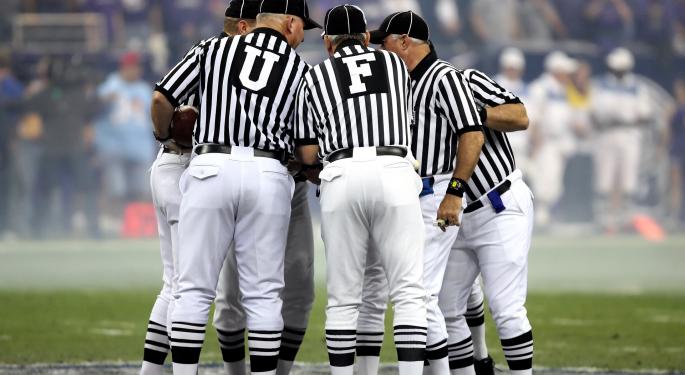 If there's one guarantee on Super Bowl Sunday, it's that the commercials will be as hotly critiqued as the game itself. After all, it's advertising's biggest night.
It's one thing to feel the energy in the room after a new Budweiser ad. But what about outside your party? How do you know what the consensus is? The TD Ameritrade Ad Challenge will answer that.
By tracking social media sentiment and volume of brand mentions, the challenge will connect the real-time responses of commercials with shifting consumer sentiment.
Throughout the game, the Challenge will use Social Sentiment data, a resource available to TD Ameritrade clients, to analyze social media sentiment and volume to determine which publicly traded companies are getting the most positive buzz about their ads.
"You see a lot of buzz after the Super Bowl where people are talking about the commercials in general, but there's never really that much [talk] about publicly traded companies that are advertising and how effective was their ad?" said Nicole Sherrod, TDA's Managing Director of Trading.
Here's how it works: Social Sentiment captures every mention—positive, negative and neutral—about a company and its products, giving an instant read on consumer sentiment. It's powered by LikeFolio, which aggregates conversations within a user's' social networks and tracks status updates. It also allows you to filter mentions that are related to any given division of the company.
Andy Swan, LikeFolio's co-founder, thinks it's also an opportunity to get people interested in the market.
"I think there's also an opportunity to get more people in involved in the stock market by tying these very popular Super Bowl-worthy brands up to the parent publicly traded companies," said Swan. "A lot of people out there don't know that PepsiCo, Inc. (NYSE: PEP) owns Frito Lay which owns Doritos, so when you see a great Doritos ad that makes you run to the store and buy a few bags that's influencing and helping Pepsi's stock."
Users can follow along in real-time on various Twitter handles.
Posted-In: News Topics Crowdsourcing Sports Events Media General Best of Benzinga
View Comments and Join the Discussion!