How Many Of Trump's Cabinet Spots Are Unfilled?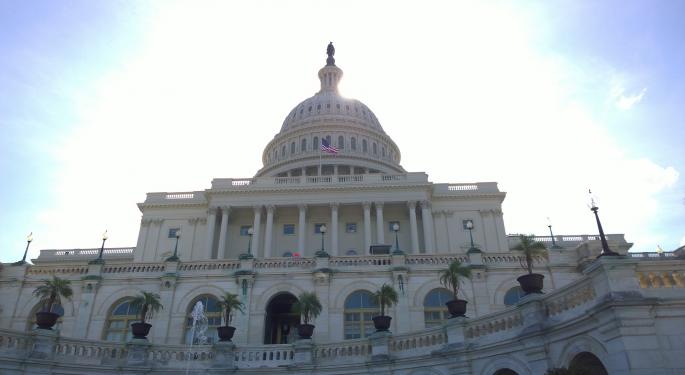 America's running on a skeleton crew.
As President Donald Trump was sworn into office at noon Friday, he'd announced just 29 of 690 executive appointments, according to the nonprofit Partnership for Public Service.
The Trump administration announced plans Thursday to keep 50 key Obama appointees who are in State Department and national security roles temporarily in place for the "continuity of government," according to the New York Times.
One key holdover is Thomas A. Shannon Jr., who served under secretary of state for political affairs in the Obama administration. Shannon has been designated acting secretary of state while nominee Rex W. Tillerson awaits confirmation.
Two of Trump's Cabinet picks — Gen. James Mattis, the nominee for secretary of defense, and Gen. John F. Kelly, the nominee for secretary of homeland security — were confirmed Friday afternoon by the U.S. Senate.
The market is closely watching the confirmation process for Treasury secretary nominee Steven Mnuchin. The former Goldman Sachs Group Inc (NYSE: GS) partner's remarks at a confirmation hearing Thursday sparked immediate — but short-term — price action on shares of Federal National Mortgage Assctn Fnni Me (OTC: FNMA) and Federal Home Loan Mortgage Corp (OTC: FMCC).
Former White House adviser Richard Clarke told the Times that the number of Obama appointees being asked to stay on in the short term is "a typical number" and in line with past administrations.
A CBS News poll released Wednesday showed 48 percent of Americans disapprove of Trump's handling of the presidential transition, with 37 percent in approval.
Posted-In: CBS Donald Trump New York Times Partnership for Public ServiceNews Politics Movers General Best of Benzinga
View Comments and Join the Discussion!