Affordable Housing Crisis Continues To Weigh On American Middle Class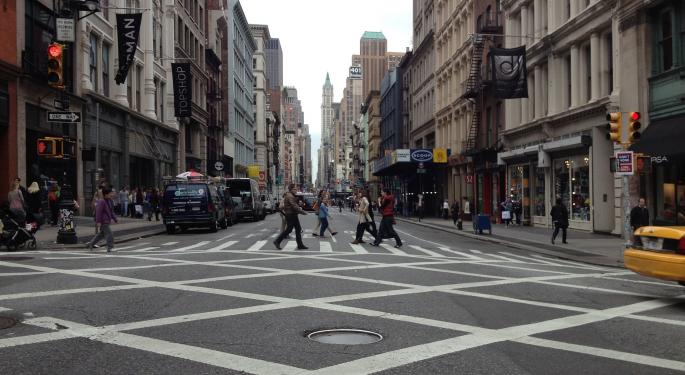 The middle class is increasingly being squeezed out of the major metropolitan areas in the United States. President-elect Donald Trump's administration and recent appointment of Ben Carson to the Department of Housing and Urban Development have done little to convince Americans the trend will change anytime soon.
Despite U.S. household incomes hitting their highest rate since the Census Bureau began releasing this information six decades ago, incomes aren't rising as fast as rents are in the big cities. As costs continue to outpace incomes, a bigger group of lower income renters have emerged, and they are chasing a shrinking rental pool of housing. Americans continue to see the after-effects of the Great Recession nearly a decade removed in the form of an affordable housing crisis.
Housing Affordability Remains Paramount
According to a study by the MacArthur Foundation, 81 percent of Americans continue to believe housing affordability is a problem in America today. New developments being built in the major metropolitan areas are generally not affordable for the working class, and affordable housing is often relegated to the rural outskirts of a city. The crisis doesn't just effect the lower socio-economic classes either, "A family that makes $100,000 can't afford to buy a house in most US cities," lawyer Mechele Dickerson, an expert in housing and the middle class, was quoted as saying in a Wired article.
"We are not producing enough supply of affordable housing. Developers can't make the economics work on new developments to make it affordable for the lower socioeconomic class," Amerisouth Realty CEO Ruel Hamilton, who specializes in affordable apartment development in the inner city, told Benzinga.
"More incentives are needed to maintain existing infrastructure that falls under affordable housing. The way programs are administered right now essentially ensures that 90 percent of the money will go to rural areas; it is not being built in the areas that it is needed," Hamilton added.
Facebook Inc (NASDAQ: FB) CEO Mark Zuckerberg addressed the issue last year as he met with several housing experts to learn about the country's affordable housing crisis. In major metropolitan areas, it is companies like Facebook that have played a major role in exorbitant housing costs that are making cities like San Francisco out of reach for the average renter. An estimated 12 million Americans are spending at least half of what they make on rent.
"We need to increase the subsidies or create more subsidies to make it appealing for developers to build affordable housing," concluded Hamilton.
View Comments and Join the Discussion!
Posted-In: affordable housing affordable housing crisis MacArthur FoundationTop Stories Economics Interview General Real Estate Best of Benzinga