2017 Will Be A Turning Point For How Banks Deal With The Marijuana Industry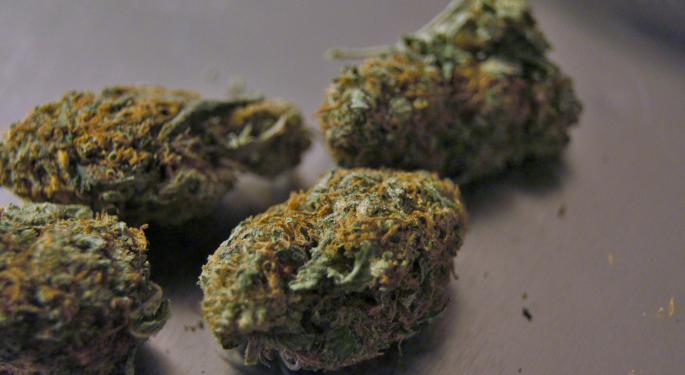 No one would blame historians for remembering 2016 as a year of great discord, but to do so would overlook the unity Americans voiced around the issue of legalized marijuana. In an unprecedented wave, voters across political persuasions in states spread throughout the country came together and emphatically endorsed the production, distribution, and regulation of cannabis. As of November 2016, access to medical marijuana was legal in 28 states (with eight of those states also including a legal recreational marijuana program).
Even though more than half the US population now lives with state-legal marijuana, and the momentum is clearly on the side of those seeking to end prohibition, the conflicts arising from the federal government's continuing classification of marijuana as a Schedule 1 drug will keep the large banks and financial services companies on the sidelines. Instead, it is the credit unions and community banks that will make compliant cannabis banking possible in 2017.
Major Banks and Financial Services Will Clean House
2017 will be the year of the audit. Rather than actively - or even passively - participating in the cannabis industry, the large banks and financial services companies will use the greater business transparency that comes when states create their legal markets to discover (and close) unapproved cannabis business accounts. For those operating in anything but full transparency, this means loss of services, disruption to business operations, and additional costs, hassles, and risks associated with cash.
The Year of the Credit Union and Community Bank in Cannabis
In contrast to this increased scrutiny from the major institutions, Credit Unions and Community Banks will fill the banking gap in 2017 in each of the newly legalized recreational markets and several of the new medical markets through compliant and transparent cannabis banking programs.
Banks Require Legitimacy
Financial institutions operating compliant banking programs for the cannabis industry will begin requiring their clients to utilize financial services strictly approved for the cannabis industry. The era of hidden merchant accounts, operating through intermediaries, or doing business under any other name than your business' DBA (Doing Business As) name will come to an end as these institutions and their federal regulators push for complete transparency and legitimacy.
The federal government stays out of cannabis
The federal government will continue its non-interventionist approach to the cannabis industry in states with strong regulatory and enforcement programs. While this means that conflict between federal law and state laws will persist, it also means that the new administration will be focused on its many other priorities and the state markets will be allowed to grow and even thrive.
My advice to cannabis businesses is to seek out partners and vendors openly participating in the industry. Do not just take a salesperson's word for it. Take the time to understand why their service is approved for your business. If they do not allow you to do business in your own DBA name, until you can prove otherwise, lead with the assumption that the nature of your business is being hidden from someone with the authority to close your account down once they find out.
With legalization comes the opportunity for legitimacy and as the cannabis industry matures, 2017 is going to be a turning point where more cannabis businesses then ever will have access to transparent and compliant banking services. But with that legalization comes a greater responsibility for cannabis businesses to ensure they are operating their businesses above reproach. If they do not, the required transparency in the industry will eventually catch up to them.
With new markets coming online and greater access to banking and financial services, 2017 is going to be a great year for legal cannabis. Happy growing.
Dustin Eide is the CEO of CanPay, the first legitimate debit payment solution for the cannabis industry
View Comments and Join the Discussion!
Posted-In: marijuana medical marijuana Recreational MarijuanaCannabis Politics Opinion Economics General Best of Benzinga