The Biggest Shock Of 2016: Trump, Brexit, Cubs Or Death?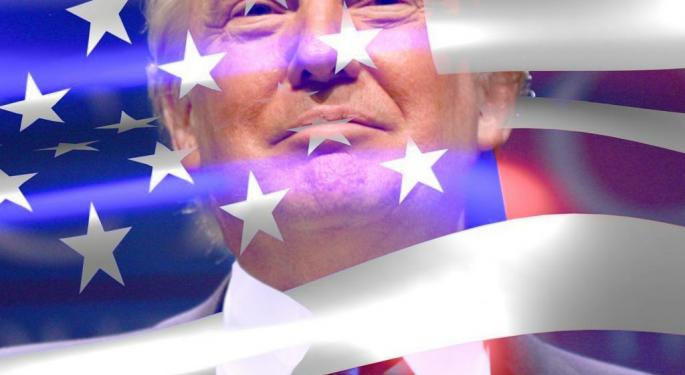 2016 was certainly a year of surprises. Benzinga recently conducted a Twitter Inc (NASDAQ: TWTR) poll to determine the biggest shockers of 2016.
Donald Trump Wins Election
Donald Trump winning the presidential election was overwhelmingly the biggest shock according to the poll, garnering 76 percent of the vote. Trump's candidacy was unlike anything previously seen in this country, making him appear as a long shot.
His cunning use of traditional media and social media may have demonstrated that a different strategy was needed to win the election, juxtaposed against the conservatively "safe" platform on which Hillary Clinton ran.
Brexit: U.K. Votes To Leave The EU
In a surprising decision, the U.K. decided to leave the EU in its infamous Brexit vote. Ten (10) percent of Benzinga's poll respondents indicated this instance as the most surprising of 2016.
U.K. citizens chose to leave the EU in a 52 percent majority vote, with a 71.8 percent voter turnout. While the British pound has suffered following the vote and reached near 30-year lows, the markets didn't respond how many anticipated, with the United States actually seeing a Brexit rally. Britain also lost its top AAA credit rating.
Sports Upsets — Cavs, Cubs Win
2016 was arguably one of the best sports years ever, starting with Peyton Manning finishing his legendary career in style with a Super Bowl victory and the NCAA basketball tournament seeing one of the most dramatic finishes in history with a last-second buzzer beater from Villanova.
The biggest shocker in the sports world in 2016, however, came from the Chicago Cubs ending a championship drought of 108 years, a feat many never thought would happen. The Cleveland Cavaliers dramatic 3–1-comeback victory against one of the best NBA teams of all time in the Golden State Warriors registers as a close second, as Cleveland ended their own lengthy championship drought of 52 years.
Eight (8) percent of Benzinga's respondents saw the sports upsets of 2016 as the most shocking of the year.
Deaths
Finally, 6 percent of respondents indicated that Death was the most surprising factor of 2016.
For many, the end of 2016 couldn't come soon enough, especially after the notable deaths seen throughout the year, many of which occurred in the finals days of the year, including Carrie Fisher, Zsa Zsa Gabor, John Glenn, Debbie Reynolds and Alan Thicke. In addition, Gordie Hoew, Gene Wilder, David Bowie, Arnold Palmer, Prince and the "Greatest of All Time" Muhammad Ali will all be sorely missed.
Posted-In: Brexit Chicago Cubs Cleveland Cavaliers Donald TrumpNews Crowdsourcing Events General Best of Benzinga
View Comments and Join the Discussion!