Teens Could Be Healthier Than Ever: Marijuana, Alcohol And Tobacco Consumption Seems To Be Declining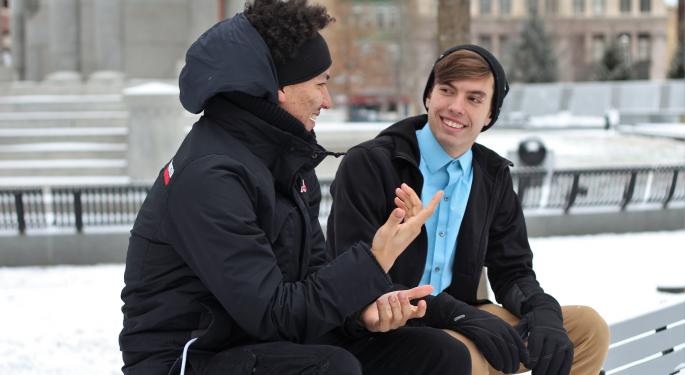 Cannabis legalization initiatives won very decisively in eight out of nine states on Election Day 2016. This means about 63 million Americans live in states with legal recreational marijuana.
These figures (and the increasing acceptance of marijuana in the United States) had parents and teachers worried, as many believed consumption among teens would surge. However, the case appears to be the opposite, a recent national survey revealed.
As per the 42nd annual Monitoring the Future study, commissioned by the National Institute on Drug Abuse, which polled eighth-, 10th-, and 12th-grade students across the country, self-reported drug use has tumbled year-over-year. Moreover, alcohol and tobacco use stand at their lowest point since the '90s, the study added.
"We had predicted — based on the changes in legalization, culture in the U.S., as well as decreasing perceptions among teenagers that marijuana was harmful — that [accessibility and use] would go up. But it hasn't gone up," National Institute on Drug Abuse director Dr. Nora Volkow told U.S. News.
Interestingly, the NIDA survey showed that teens found it harder than usual to find weed as the market became regulated. In fact, this figure had not been that low in almost a quarter of a century.
As marijuana becomes harder to obtain for underage kids, consumption also seems to drop.
"The best way to prevent teen marijuana use is education and regulation, not arresting responsible adult consumers and depriving sick people of medical marijuana," Mason Tvert, a spokesman for the Marijuana Policy Project added.
Some Figures
Here's a look at some of the most relevant data from the survey:
Cannabis and e-cigarettes' popularity among teens is now higher than cigarettes' popularity. Not very good news for Altria Group Inc (NYSE: MO), Philip Morris International Inc. (NYSE: PM) or Reynolds American, Inc. (NYSE: RAI); definitely good for Electronic Cigarettes Intl Group Ltd (OTC: ECIG), VAPE HLDGS INC COM USD0.00001 (OTC: VAPE), mCig Inc (OTC: MCIG), Hemp Inc (OTC: HEMP) and other vape makers.
Among eighth graders, marijuana use in the past month fell by almost 17 percent year-over-year, to 5.4 percent. Daily use slipped by more than 36 percent, to 0.7 percent.
Among high school seniors, these figures remained relatively stable, at 22.5 percent and 6 percent, respectively.
Among 10th graders, numbers also remained stable year-over-year, lingering around their lowest levels in more than 20 years.
View Comments and Join the Discussion!
Posted-In: marijuana TeensCannabis News Health Care Topics Econ #s General Best of Benzinga