The 7 Biggest Market Rumors Of 2016: Where Are They Now?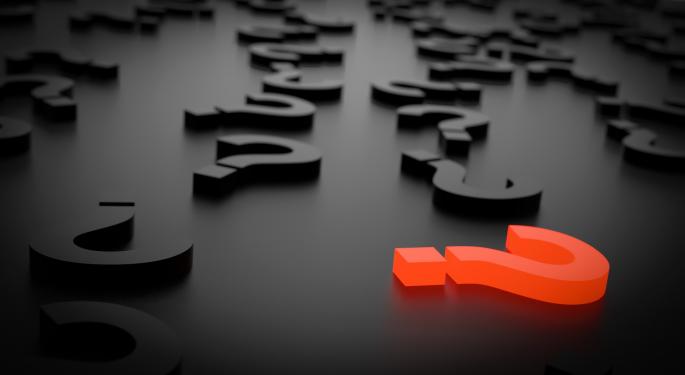 Seasoned traders know rumors are a major part of the Wall Street world. Rumors can be both frustrating and profitable to traders who time them right because the rumors don't actually need to turn out to be true to influence share prices.
Here's a look at seven of the biggest rumors of 2016 and how they were resolved.
Top 7 Rumors Of 2016
1. Icahn And Ackman
The Rumor: Carl Icahn may sell his Herbalife Ltd. (NYSE: HLF) shares to Herbalife short-seller Bill Ackman.
The Outcome: False.
Back in August, Ackman told CNBC that Jefferies Group had approached him about buying a portion of Icahn's large stake in Herbalife. In reality, Icahn actually increased his Herbalife stake by 2.3 million shares.
2. Disney And Twitter, Round 1
The Rumor: Walt Disney Co (NYSE: DIS) is buying Twitter Inc (NYSE: TWTR), round one.
The Outcome: False.
In September, Bloomberg reported that Disney was working with a financial advisor to evaluate a Twitter buyout. Twitter's stock jumped on the news, but no such deal ever took place.
3. Disney and Twitter, Round 2
The Rumor: Wald Disney is buying Twitter, round two.
The Outcome: Still False.
Roughly a month after the first rumor, another Betaville alert suggested that Twitter and Disney were "thrashing out a deal." Twitter's stock again spiked on the rumor, which again failed to result in a deal.
4. Comcast And Level 3
The Rumor: Comcast Corporation (NASDAQ: CMCSA) is buying Level 3 Communications, Inc. (NYSE: LVLT).
The Outcome: False.
Back in July, Benzinga Pro reported that Level 3 was reviewing strategic alternatives for its business, including an outright sale of the company. An industry source speculated that Comcast could be the best suitor for Level 3, but Centurylink Inc (NYSE: CTL) stepped in with a roughly $24 billion bid for Level 3 instead.
5. Puma's Secondary Offering
The Rumor: Puma Biotechnology Inc (NYSE: PUMA) might pull its secondary offering due to lack of investor demand.
The Outcome: False.
In October, a rumor circulated that Puma might not generate enough market demand to go through with its secondary offering in the $40–$42 range. Puma ultimately went through with the offering at $40 and was able to find enough buyers to reach its $150 million goal.
6. Relypsa As A Buyout
The Rumor: Relypsa Inc (previously traded (NASDAQ: RLYP)) is a buyout target.
The Outcome: True.
Rumors swirled early in 2016 that Relypsa would be acquired after the biotech company hired an advisory firm. The rumors proved true when Relypsa announced a $1.53 billion buyout by Switzerland's Galencia Group in July.
7. Alphabet And Box
The Rumor: Alphabet Inc (NASDAQ: GOOG) (NASDAQ: GOOGL) will buy Box Inc (NYSE: BOX).
The Outcome: False.
When Alphabet announced a partnership with Box back in September, some traders speculated that the table could be set for a Box buyout. So far, no such deal has materialized.
View Comments and Join the Discussion!
Posted-In: Bill Ackman Carl Icahn Jefferies GroupM&A News Rumors General Best of Benzinga