What Is The Read On Tech, And What Does Trump Have To Do With It?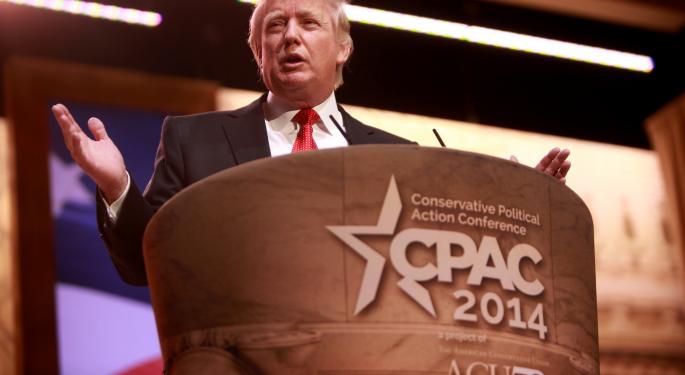 T3 Trading Group Chief Strategist Scott Redler was a guest on Benzinga's PreMarket Prep show Tuesday. Discussing different sectors, the hosts asked about tough-to-read tech stocks. On the one hand, there's out-of-favor stocks like Facebook Inc (NASDAQ: FB) and Amazon.com, Inc. (NASDAQ: AMZN); on the other hand, there's more traditional tech stocks like Microsoft Corporation (NASDAQ: MSFT), testing all-time highs. So, what's going on?
Trump, Tech And Their Recent Connection
"Not every stock is created equal," Redler voiced. "You have Microsoft at all-time highs, and have Apple Inc. (NASDAQ: AAPL) just struggling to stay above the 50-day [moving average]."
"I think this Wednesday is going to be very critical," he added. "This tech summit that's happening [...] If all of a sudden you have President-elect Trump coming out and shaking Jeff Bezos' hand, and it looks as if they're buddy-buddy again, Amazon, that was a little beat up because of the rhetoric going into the election, could play some catch-up."
"At this point, it's been a nice, healthy rotation, everything is not going at once, which gives traders a little bit of time to move around and look for a sector to go, and then play it, and then go again, versus just streaking to the upside, because that creates the pain trade, where people, all they want to do is short something up eight days, versus looking for a type [of stock] that is going to expand," Redler concluded.
Listen to the full discussion in the clip below.
PreMarket Prep is a daily trading ideas show that focuses on technical analysis and actionable short term trades. You can listen to the show live every morning from 8–9 a.m. ET here, or catch the podcast here.
Image Credit: By Gage Skidmore from Peoria, AZ, United States of America (Donald Trump) [CC BY-SA 2.0], via Wikimedia Commons
Posted-In: News Previews Politics Events Movers Tech Trading Ideas Interview Best of Benzinga
View Comments and Join the Discussion!