'Sugar Wars' Escalating: Beverage Companies Look To Bolster Non-Soda Portfolios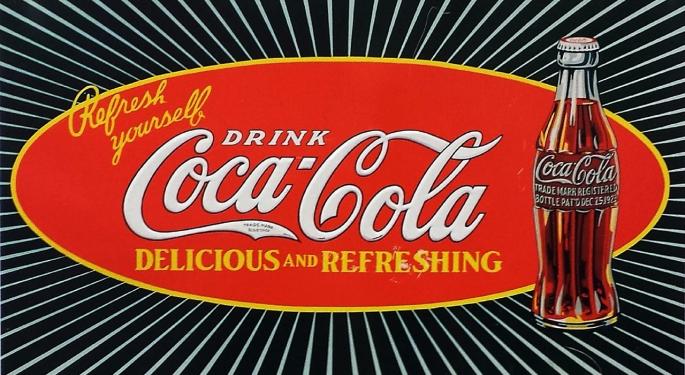 The battle between lawmakers and Big Soda is heating up again after voters in five municipalities approved special taxes on sugary drinks last week.
San Francisco and Cook County, Indiana, are key areas where voters agreed on a special tax to be levied on soda. Former New York Mayor Michael Bloomberg, was one of the key proponents of the movement to tax sugary drinks after losing a battle to limit the size of sodas in the state of New York.
In the past two years, seven U.S. cities have put into place special taxes on soda, with Oakland, California, and Boulder, Colorado, being two other notable cities that passed the law last week.
The Decline Of Pop
Soda consumption has already been in steady decline as consumers opt for healthier options and other sweetened drinks. The big players in the industry have worked to diversify they product lineup away from soda and have also looked to steer consumers toward lower-calorie options.
Pepsi
PepsiCo, Inc. (NYSE: PEP) has seen growth in several of its non-carbonated categories over the past few years, including Naked Juice, where annual revenues over the past six years have doubled to over $1 billion. Pepsi's zero calorie Propel Water is also seeing renewed success with volume up 6 percent year-to-date. The company has also successfully diversified its product portfolio with the launch of Pure Leaf ice tea, which has grown to more than $650 million in annual sales since its launch in 2012.
LaCroix, National Beverage Corp.
National Beverage Corp. (NASDAQ: FIZZ) LaCroix has been on a hot streak as of late as the sparkling water trend heats up and conveniently avoids any potential sugar taxes. LaCroix is now the No.1 brand of flavored bottled water in the United States, with about 25 percent market share in the category and the reputation of being a status symbol, said Business Insider. Sales have grown from $65 million in 2010 to $226 million in 2015.
Coke
The Coca-Cola Co (NYSE: KO) has announced it has over 200 reformulation initiatives to reduce added sugar in its products. The company also has been diversifying its portfolio through its Zico coconut water and $300 million stake in Suja Juice.
View Comments and Join the Discussion!
Posted-In: beverages Business InsiderNews Politics Topics Legal Media General Best of Benzinga