4 Publicly Traded Companies More Than A Century Old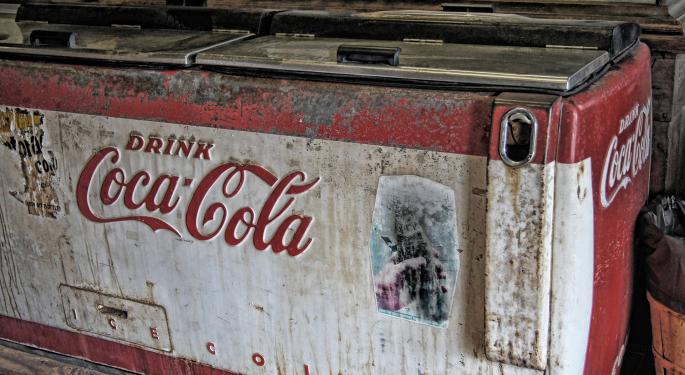 There are several ways to assess how safe an investment is. You can look at past returns, fundamentals, catalysts and institutional support.
One more criterion you can use is longevity. Here's a look at four publicly-traded companies that were founded more than 100 years ago.
Baker Hughes
Baker Hughes Incorporated (NYSE: BHI) is a big cap oilfield services provider known for its industry specific services and renown for its rotary rig counts, which it has been publishing for more than 70 years now.
Although Baker Hughes was incorporated in 1987, after Baker International and Hughes Tool Company merged, both companies boasted more than 80 years of history at the time.
Bank of New York Mellon
Even older is Bank of New York Mellon Corp (NYSE: BK). Founded in 1784 by none other than Alexander Hamilton, it went on to become the first stock to be publicly-traded on the New York Stock Exchange.
Nowadays, BNY Mellon is not just a bank, but a full blown investments company with roughly $30.5 trillion in assets under custody and/or administration.
IBM
International Business Machines Corp. (NYSE: IBM) has been around for a long time, but its inclusion in this list might come as a shocker. Originally called Computing-Tabulating-Recording Company (CTR), it was formed from the merger of four companies in 1911, and was trading in the NYSE by 1916. However, the firm had to wait until 1924 before receiving its current, era-appropriate name.
Coke
Finally, there's The Coca-Cola Co (NYSE: KO), the company a lot of you were probably expecting to see in this list. Invented in the 19th century as a medicine, it rapidly became a hit in the soft-drink market, thanks to businessman Asa Griggs Candler. Acquired in 1919 by a group of businessmen, the company was re-incorporated and listed on the NYSE, and has since posted steady, healthy returns.
Posted-In: Topics Success Stories General Best of Benzinga
View Comments and Join the Discussion!