A Look Into Weight Watchers' Volatility Amid Lingering Takeout Rumors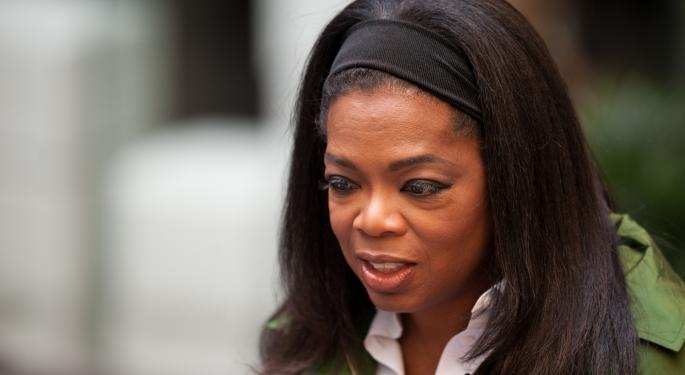 Shares of Weight Watchers International, Inc. (NYSE: WTW) have gained about 8.5 percent over the past month, and roughly 15 percent since mid-September.
CEO James Chambers resigned on September 13, and shares lost 6.56 percent in a volatile session. On that same day, DealReporter suggested a PE group might have been interested in acquiring the company and taking it private.
Following an initial pop, the stock sold off after a source close to the issue told Benzinga Weight Watchers had held "absolutely no discussion" about taking the company private.
On September 22, shares experienced another spike toward the end of the session, again driven by unconfirmed takeover chatter among traders. Over the week that followed, shares lost about 4.2 percent.
Related Link: Weight Watchers: The Oprah Effect Is Losing Its Luster
On Wednesday, shares gained more 6 percent, once again driven by takeover chatter. However, as Benzinga Pro warned, traders should watch for profit-taking over the near term.
The stock hit an intra-day high of $11.44 and shares began to sell off around 1 p.m. ET after Benzinga reached back out to the source, who said nothing has changed in relation to the takeout speculation.
Interestingly, the Vetr crowd seems to disagree with this near-term thesis, as its 3.5 Stars (Buy) rating and average price target of $11.83 imply an upside potential of roughly 7.4 percent from current valuations.
Shares traded recently at $11.35, up 6.9 percent on the day.
By Bill Ebbesen (Transferred from en.wikipedia) [CC BY 3.0 (http://creativecommons.org/licenses/by/3.0)], via Wikimedia Commons
View Comments and Join the Discussion!