Exclusive: Novavax CEO Responds To Recent Insider Buys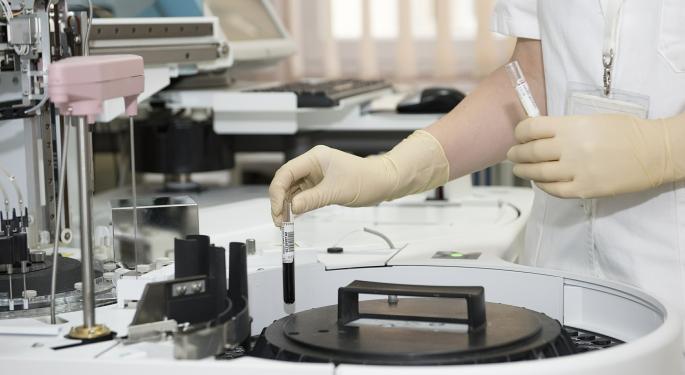 Novavax, Inc. (NASDAQ: NVAX) has been a quite a run the last three trading sessions, up from $1.45 to $2.24 since Wednesday morning.
On Thursday, director Gail Boudreax bought 100,000 shares. Shares were purchased at an average price of $1.45; the director owns 200,000 shares of the company's stock. The purchase was a vote of confidence in the clinical-stage vaccine company and came to a welcome surprise to all the bottom-fishers in the stock.
The stock plummeted more than 80 percent on September 16 after a Phase 3 trial missed its primary endpoints.
When asked by Benzinga about recent news, CEO Stan Erck reiterated that as stated on last week's conference call, the company have found no issues regarding trial execution, data collection, data integrity or drug product.
Related Link: After Phase 3 Novavax Trial Misses Endpoints, Piper Downgrades Despite Remaining Vaccine Efforts
"We observed RSV attack rates significantly below historical attack rates and our expectations," Erck told Benzinga. "We are continuing to investigate potential root causes that could have impacted the outcome of this trial. We also continue to believe that there is a path forward for our RSV vaccine and that there is an important unmet need for an RSV vaccine in older adults."
"Over many years, we have consistently shown in well-accepted animal models that our vaccine stimulates protective immune responses in every way that we can measure. Further, over that same period, we have consistently shown in well accepted animal models that our vaccine protects these animals when vaccinated and then challenged with RSV. In 9 clinical trials in pediatrics, women of child bearing age, pregnant women, healthy adults, and in the older adult population, we have consistently shown robust immune responses by every measurement that we can make. Finally, in two trials in the older adult population, first in 1,600 older adults, and now in our rollover study arm that evaluated the impact of a second annual vaccination following an initial vaccination a year earlier, we have shown that our vaccine provides protection from Acute Respiratory Disease due to RSV infection."
Erck concluded, "We believe the recent insider buying reflects confidence in our RSV program (as outlined above) our platform technology and its applicability to a wide variety of pathogens and the additional assets in our pipeline."

Posted-In: News Health Care Management Insider Trades Top Stories Exclusives Hot Movers Best of Benzinga
View Comments and Join the Discussion!