Interest Rates Are Still Perking Up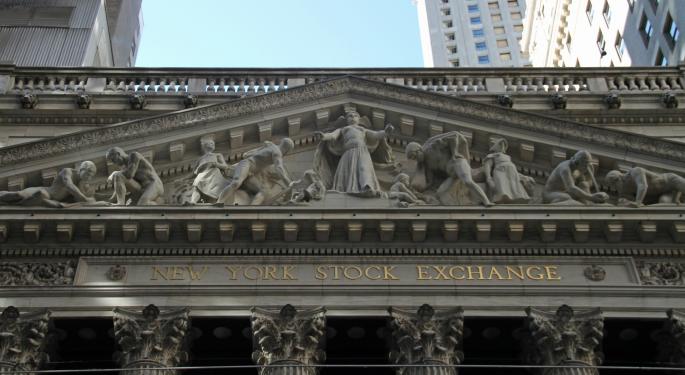 The Federal Reserve chose on Wednesday to leave short-term interest rates where they were, much to the relief of investors, who pushed the market higher after the central bank's announcement.
However, with interest rates already creeping higher – and the prospect of a Fed rate hike later this year very much in play – it may be time to seek out sectors that stand to benefit.
Fed Chairwoman Janet Yellen acknowledged on Wednesday that the case for a rate hike had strengthened, but the bank decided that a wait-and-see approach was best before more tightening, given that inflation continues to linger below 2 percent and with the unemployment rate hanging around 4.9 percent for much of the year.
Not that the entire Fed was on board. Three of the Fed's regional bank presidents dissented with Wednesday's decision, instead wanting to raise rates now.
But raising rates looks like a matter of when, and not if – 10 of the 17 Fed officials expect to raise rates by a one-quarter percentage point this year.
For today at least, the Fed's move to do nothing was welcomed by investors, who pushed stocks more than 1 percent higher. Many analysts and investors believe that the low-rate environment has been the fuel for the multiyear rally in stocks.
Wednesday's run-up was a direct contrast to the recent slump by dividend-paying stocks as interest rates themselves have trended higher. The yield on the10-year Treasury note has climbed from about 1.35 percent in early July to its Wednesday close of 1.67 percent.
Interestingly, the recent selloff prompted Goldman Sachs to pump the brakes on all the skepticism, reminding investors in a research note last week that there is at least one sector of the economy that could see a big earnings upside when the Fed does finally move to raise rates: banks.
Goldman listed six financial companies that would benefit the most from a potential rate hike: Bank of America Corp (NYSE: BAC), Bank of New York Mellon Corp (NYSE: BK), Citizens Financial Group Inc (NYSE: CFG), Regions Financial Corp (NYSE: RF), Charles Schwab Corp (NYSE: SCHW) and Zions Bancorp (NASDAQ: ZION).
For those companies, Goldman sees an average 46 percent upside to normalized earnings if rates approach 3 percent.
The low rates seen for most of this year have been no help for banks. As a Marketwatch story recently noted, low rates can cap a bank's net interest margin – the difference between what it charges on long-term loans and its own borrowing costs. That, in turn, can erode profits. According to St. Louis Fed data, net interest margins for all U.S. banks was 3.01 percent – among the lowest rates in years, and down from a peak of 3.83 percent in early 2010.
As a result, financial stocks have generally underperformed for most of the year. In fact, of the six stocks named by Goldman, only Zions has outperformed the S&P 500.
However, it doesn't seem that coincidental that financials have rallied as interest rates have crept higher since early July. Marketwatch reported that financials have been the second-best performer among S&P 500 groups after technology in the past three months.
Other interest-rate-sensitive investments also have benefited. The Rising Interest Rates motif, for example, has risen 2.4 percent in the past month. In that same time frame, the S&P 500 has fallen 1 percent.
Over the past 12 months, the motif has increased 6.8 percent; the S&P 500 is up 10.5 percent.
(Shares of Schwab, Regions Financial and Zions comprise a 25 percent weighting in the motif).
With the Fed signaling that an interest-rate boost is likely before the year's end, investors might have reason to believe that financial-stock investments have even more room to run.
Stock chart: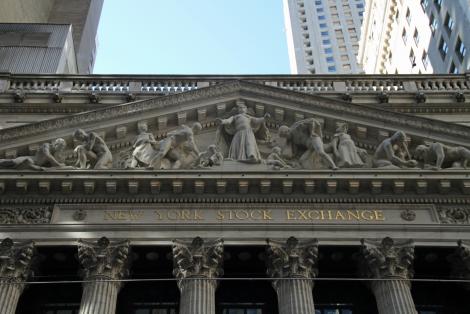 View Comments and Join the Discussion!
Posted-In: News Events Econ #s Federal Reserve Markets General Best of Benzinga