Snoop Dogg: Growing Entrepreneur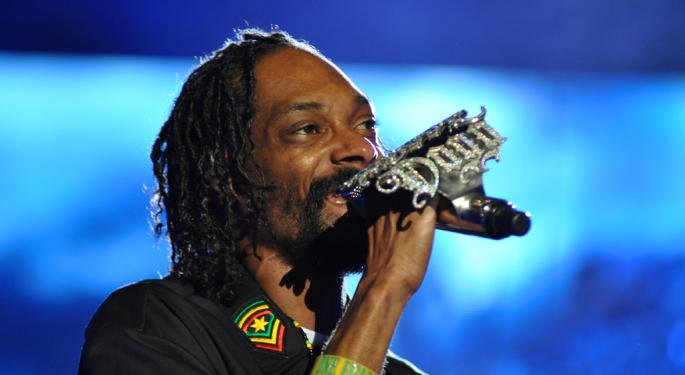 A reunion could be in the works.
Talking about his new record, "Coolaid", Snoop Dogg told Rolling Stone the follow-up LP could include collaborations with Kendrick Lamar, Eminem, and Dr. Dre.
However, what Snoop really wants is a tour.
"A Snoop-Dre album would be amazing, but a tour even more, because we have legendary music the world has yet to see us perform globally. I'm pretty sure he wants to do it. He just wants the team in place. Kendrick Lamar, Eminem, Snoop Dogg and Dr. Dre – that's the dream team for him," he stated.
Related Link: Beats: How Dr. Dre 'Pulled One' On 2 Major Companies
Looking back, "When we used to hang out, it used to be about music, going to a party, girls, clubbing. Now it's about perfection, because we have a legacy and a dynasty that we don't want to mess up. We got a couple of things we're cooking up."
While a tour might be something feasible in the shorter term, an album might take a while longer.
Snoop Dogg isn't only touring, but also executive-producing "Mary + Jane," a stoner comedy show for Viacom, Inc. (NASDAQ: VIAB)'s MTV, and filming a cooking/drinking show with Martha Stewart, "Martha and Snoop's Dinner Party."
Snoop Dogg is also an entrepreneur. Among other ventures, he's an investor in Merry Jane, which is aiming to becoming the Google of medical-marijuana sites.
Image credit: Jason Persse, Flickr
Posted-In: Dr. Dre Eminem Kendrick Lamar Martha Stewart Merry JaneEntrepreneurship Tech General Best of Benzinga
View Comments and Join the Discussion!