The 'Flash Boys' Stock Exchange Goes Online: Why Individual Investors And High-Frequency Traders Should Care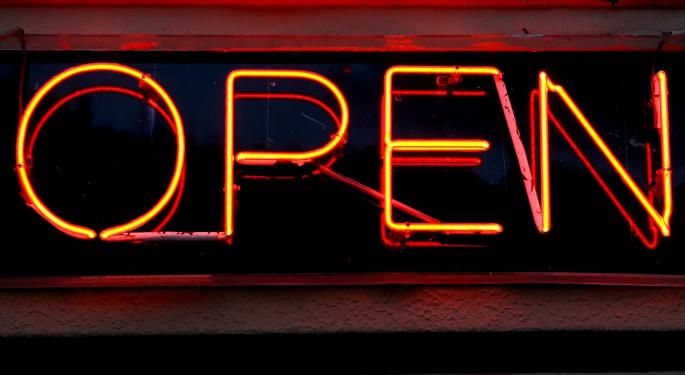 Capital Group is one of the best-known mutual fund managers in the world, having delivered healthy returns for decades. However, over the past few years, the firm has been exploring new paths to increased profits, including the creation of a new stock exchange, the first one ever owned exclusively by a group of buy-side investors — Capital Group was the first of many.
The new exchange was made famous by a bestselling book from 2014, Michael Lewis' "Flash Boys: A Wall Street Revolt," and operates under the premise that regular individual investors need to be protected from high-speed of high-frequency traders who, they argue, have too much pull on the market.
The premise is quite simple: The Investors Exchange (IEX) intentionally makes trading slower, requires every trade to go through what the call a speed bump, with the intention of preventing high-frequency traders from outrunning individual investors and large money managers. This, they have argued, helps level the ground between long-term investors and high-speed traders that make small profits on each trade, making numerous trades every day, hour, and even minute.
Related Link: Barron's Picks And Pans: Volatility Funds, Facebook, Atlanta Braves And More
The Flash Boys Go Online
After almost one year of a tug-of-war with the SEC, the IEX finally started operating as a public stock exchange (pretty much like the NYSE, the Nasdaq or any of the 10 other public exchanges that currently exist in the United States) on Friday. And, while the IEX had been operating as a private exchange since 2013, it will now be able to handle larger trade volumes and host IPOs.
"The fierceness of the opposition to IEX is thanks in part to the almost evangelical tone Katsuyama and his co-founders have taken in describing what they see as a rigged stock market, in which established exchanges have created advantages for some investors at the expense of others by selling faster access to their data feeds," an LA Times article explicated.
"Our commitment to IEX was a way for the Capital Group to express our belief that there was a real need for alternatives to the current market structure," Matt Lyons, Capital Group's global trading manager stated.
IEX's CEO Brad Katsuyama added that "Flash Boys" was very important to the IEX and its approval. The book brought "public attention to the exchange… creating an outcry over Wall Street practices that otherwise probably wouldn't have materialized," he said. "Without that, the opposition would have been just as fierce, but it would have been done privately and without public attention," he concluded.
Katsuyama pitched the IEX idea to Capital Group back in 2011, securing key support, which would help it attract other backers like Bill Ackman's Pershing Square and Wynn Resorts, Limited (NASDAQ: WYNN)'s Steve Wynn. It has since managed to get millions in funding for what its creators conceive as a fundamental, democratizing project.
Do you have ideas for articles/interviews you'd like to see more of on Benzinga? Please email feedback@benzinga.com with your best article ideas. One person will be randomly selected to win a $20 Amazon gift card!
Disclosure: Javier Hasse holds no interest in any of the securities or entities mentioned above. Stocks mentions are not recommendations.
View Comments and Join the Discussion!
Posted-In: Bill Ackman Brad Katsuyama Capital Group IEX Investors Exchange Pershing SquareNews General Best of Benzinga