Mill Road Sweetens Offer For Skullcandy: A Timeline Of The Deal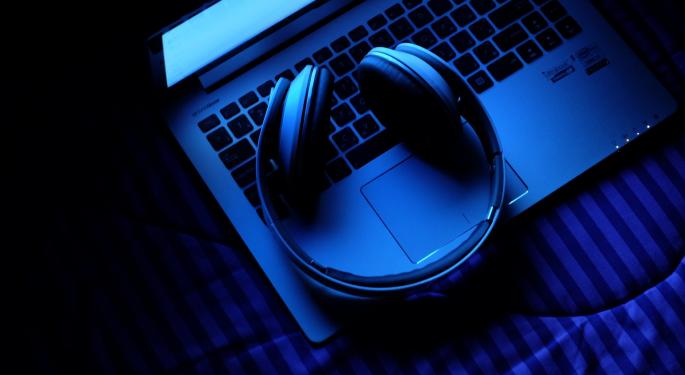 Skullcandy Inc (NASDAQ: SKUL) disclosed that Mill Road Capital Management has sweetened its bid to acquire Skullcandy at $6.25 a share in cash. In the last month, both Mill Road and Incipio have been going back and forth on the acquisition.
Skullcandy said the latest Mill Road Proposal offered a premium of 2.5 percent to the current transaction price with Incipio following the previously announced definitive merger agreement.
The company said its Strategic Transactions Committee of the Skullcandy Board of Directors found that the August 14 Mill Road Proposal would not lead to a "Superior Proposal." Monday's proposal is also mostly similar to that of its previous day proposal except the fact it got debt financing approval to fund the acquisition.
Skullcandy's Strategic Transactions Committee determined on Monday that the most recent Proposal would likely lead to a Superior Proposal. Therefore, the company is keen to discuss with Mill Road in line with the Merger Agreement to find any such negotiations could lead to a Superior Proposal.
A timeline of the Skullcandy's buyout saga:
June 27 - Skullcandy Announces Acquisition Offer From Mill Road for $6.05/Share, Previously Announced Deal For $5.75/Share With Incipio
July 19 - Incipio Announces Early Termination of HSR Act Waiting Period for Proposed Acquisition of Skullcandy. The tender offer will remain open for Skullcandy stockholders to tender their shares of common stock until midnight EDT at the end of the day on Tuesday, August 2, 2016, unless extended.
July 25 - Skullcandy Reports Ending of Go-Shop Period, Reports Receipt of Unsolicited Proposal from Mill Road Capital Mgmt at $6.05/Share in Cash
July 29 - Skullcandy Reports Board Determined Bid from Mill Road is Superior to Incipio Deal
August 3 - Skullcandy Reports Amended Terms of Deal with Incipio, Powder Merger Sub: Raised Offer Price from $5.75 to $6.10/Share in Cash, or ~$188.6M in Total
August 15 - Skullcandy Board Continues to Recommend Incipio Transaction Following Receipt of Acquisition Proposal from Mill Road Capital Management
August 16 - Skullcandy Reports Receipt of Revised Bid from Mill Road Capital at $6.25/Share in Cash. Skullcandy Says Mill Road Offer Represents Premium to Price of Current Deal with Incipio by $0.15/Share
The average price target on Skullcandy is $6.88; Shares traded Tuesday morning at $6.30.
View Comments and Join the Discussion!
Posted-In: Incipio Mill RoadM&A News Trading Ideas Press Releases General Best of Benzinga