Weed This Week: Marijuana Usage Has Nearly Doubled Since 2013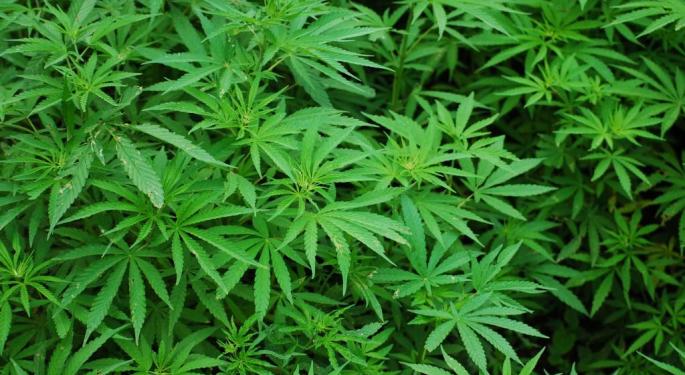 A Gallup poll published Monday shows the percentage of U.S. adults who declare smoking marijuana almost doubled since 2013. Thirteen percent of American adults acknowledge they are current users, while 43 percent discloses they have tried pot. This means that at least 33 million adults in the U.S. are marijuana users right now.
With the list of states where marijuana is legal expanding – and likely to include a few more states after November 8 - people disclosing use has risen. However, this doesn't imply causality. The increasing acceptance of weed consumption might have led to people being more comfortable talking about using marijuana.
"Gallup finds residents in the West -- home of all four states that have legalized recreational marijuana use -- are significantly more likely to say they smoke marijuana than those in other parts of the country," the report said.
Related Link: An Update On Marijuana Business And Policy
Also interesting in Gallup's survey results were the predictors of current marijuana consumption. Age and religiosity are fundamental determinants in the use of pot. While people under 30 are more likely to smoke than those older, regular churchgoers are substantially less likely than those people who rarely/never attend religious services.
One final noteworthy data point: The number of marijuana users is on track to intersecting (and surpassing) the falling figure for tobacco users.
Weed On TV
Also on Monday, L.A. Weekly reported those opposing to California's ballot measure for/against the legalization of recreational marijuana are warning citizens that ads for marijuana products could soon land on TV.
While "it's true that there is language in the initiative, also known as the Adult Use of Marijuana Act, that would allow TV advertising aimed at those 21 and older… the guidelines for TV ads would still basically prohibit them from running before 10 p.m. But even that doesn't necessarily matter, since federal laws still make it illegal to advertise outlaw drugs, and any broadcaster that does it would risk losing its license," the outlet explained.
View Comments and Join the Discussion!
Posted-In: gallup L.A. Weekly marijuanaNews Health Care FDA Legal General Best of Benzinga