Tesla's Gigafactory Hype Recalls Other Historic Openings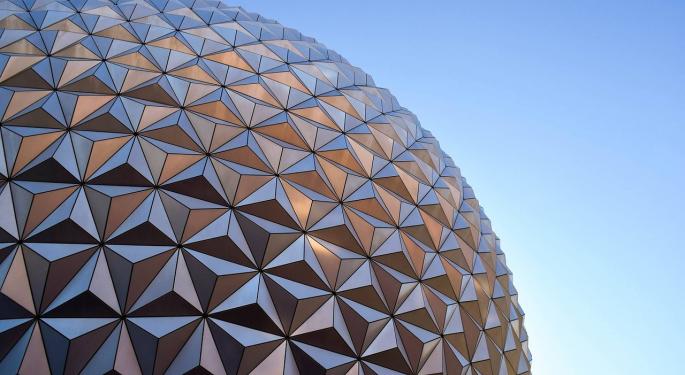 Tesla Motors, Inc. (NASDAQ: TSLA) officially inaugurated its Gigafactory on Wednesday night, even though less than 15 percent of the much-discussed $5 billion project is completed.
Headlines like, "Will Tesla's Gigafactory Be the Largest Building on Earth?" and "This Is the Enormous Gigafactory Where Tesla Will Build Its Future" express the spectacular and future-focused nature of the media hype.
"The factory is the machine that builds the machine," CEO Elon Musk said during the event, sitting in the lobby of the new mega-building, which will cover 5.8 million square feet when finished.
Here's a look at a few other industry-changing openings.
Disneyland
Walt Disney Co (NYSE: DIS)'s Disneyland opened its gates for the first time on July 17, 1955, and ABC broadcast the event live. Hosted by TV personalities Art Linkletter, Ronald Reagan and Bob Cummings, the broadcast was one of the most complex of its era and reached 90 million viewers.
Only 6,000 tickets were issued for the opening day, but counterfeit tickets abounded, wreaking havoc when more than 28,000 people thronged the unprepared park. The park had only 18 attractions then, but today sports over 100 attractions, three hotels and a shopping, dining and entertainment district.
River Rouge Complex
Ford Motor Company (NYSE: F)'s famous River Rouge Complex in Dearborn was completed in 1928 after more than a decade in construction. It was the largest integrated factory in the world, at 16 million square feet. As the Ford website points out, "Henry Ford's ultimate goal was to achieve total self-sufficiency by owning, operating and coordinating all the resources needed to produce complete automobiles"
Unlike Disneyland or the Gigafactory's case, however, the opening of The Rouge didn't receive that much media attention, as operations started gradually, well before the factory was completed.
Cedar Point
Another big opening was that of Cedar Fair, L.P.'s (NYSE: FUN) Cedar Point amusement park in 1870, although there was no such thing as an inauguration event. In fact, the park just came to, when in 1870, Louis Zistel began transporting to the Cedar Point peninsula in his boat, and later decided to build a bathhouse, beer garden and small dance floor for the visitors.
Union Station
Finally, there's Washington, D.C.'s Union Station, opened October 27, 1907, when the Baltimore and Ohio Pittsburgh Express arrived. The station was ultimately completed in 1908, and has since become one of the most popular tourist attractions in the world, getting roughly 40 million visits per year.
Posted-In: Disneyland Gigafactory River RougeNews Topics Travel Events General Best of Benzinga
View Comments and Join the Discussion!