The Wicked Present: Cops Using Dead Man's Fingers To Access Phone Via 3D Printing Technology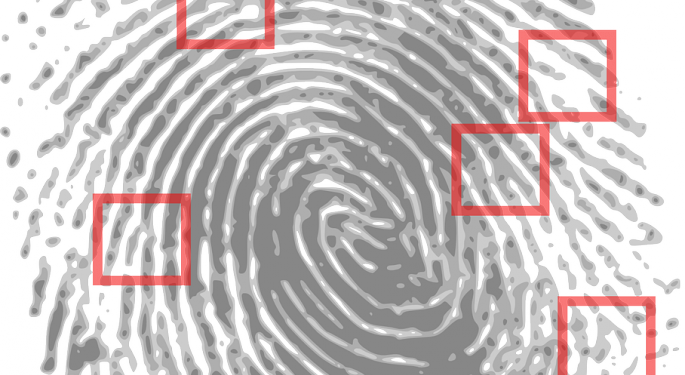 Back in June, a few Michigan police officers showed up at the lab of Michigan State University professor Anil Jain, requesting the biometric identifiers specialist to help them replicate the finger of a dead man.
While bedazzling at first, the requisition made sense. The rationale was the following: A man had been murdered, and the investigators believed his phone could contain important clues. But they could not unlock it, for it was fingerprint-protected. And, as we've seen in the past, asking the phone's manufacturer for help is not the most efficient or effective way to get into a locked device. So, the police came up with this solution.
Apparently, the police department had a register of the victim's fingerprints, which was taken while he was alive. Using these scans, PhD student Sunpreet Arora could create 3D printed models of the victim's ten digits. This comes in particularly handy — no pun intended — since the investigators did not know which finger the victim had used to create the phone passcode.
Related Link: Criminals Using 3D Printers To Cover Up Shipping Heists
However, unlocking a phone is not as simple as printing a finger. The plastics normally used in 3D printing are not conductive, so the circuits in the phone's security system are not activated. In order to solve this issue, Jain and Arora used a thin layer of metallic particles to coat the printed fingers, making them conductive, and thus recognizable, for the device they needed to unlock.
However, the team is still working on some final details, and has not handed in — again, no pun intended — the fingers to the police. They said they would turn them in in a few weeks.
Legal Issues
Talking about the controversies that arose in the Apple Inc. (NASDAQ: AAPL) vs. FBI saga, Bryan Choi, a researcher focused on technology, privacy and law, told Fusion, "The Fifth Amendment protects against self-incrimination. Here, the fingerprints are of the deceased victim, not the murder suspect. Obviously, the victim is not at risk of incrimination."
Did you like this article? Could it have been improved? Please email feedback@benzinga.com with the story link to let us know!
Disclosure: Javier Hasse holds no interest in any of the securities or entities mentioned above.
View Comments and Join the Discussion!
Posted-In: 3D Printing Anil JainNews Topics Legal Tech Media General Best of Benzinga