Ford Teams Up With Jose Cuervo, But There's No Drinking & Driving Involved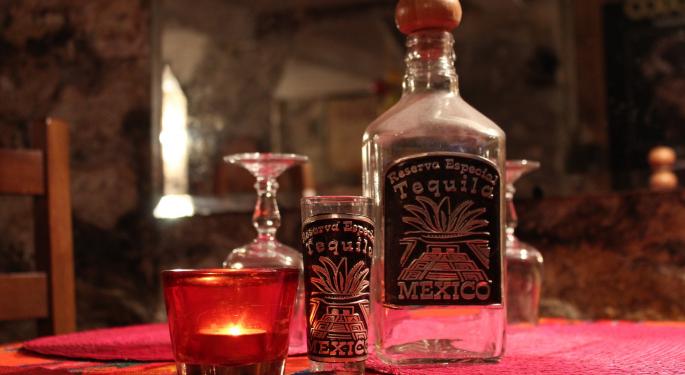 A carmaker and a tequila maker pairing sounds almost oxymoronic… In this case, it's not.
Ford Motor Company (NYSE: F) and Jose Cuervo announced a new partnership aimed at exploring the use of agave plants, from which tequila and other distilled beverages are made, in the production of a sustainable bioplastic material.
The idea is to take advantage of the agave fiber byproduct left over after from the production of tequila. The companies expect to eventually be able to incorporate the new material in Ford vehicles. The researchers are testing the bioplastic's durability and heat resistance, assessing if it can be used for both inside and outside carparts.
In addition to being eco-friendly, the new material would help reduce the weight of the parts in question, like storage bins, HVAC units and wiring harnesses, thus resulting in increased fuel efficiency.
"The new material could alleviate the use of petrochemicals, decreasing the overall impact of vehicles on the environment," a press release read.
"Ford began researching the use of sustainable materials in its vehicles in 2000. Today, the automaker uses eight sustainable-based materials in its vehicles including soy foam, castor oil, wheat straw, kenaf fiber, cellulose, wood, coconut fiber and rice hulls," the release added.
Posted-In: Jose CuervoNews Contracts Topics Tech General Best of Benzinga
View Comments and Join the Discussion!