Is Apple Dead Money?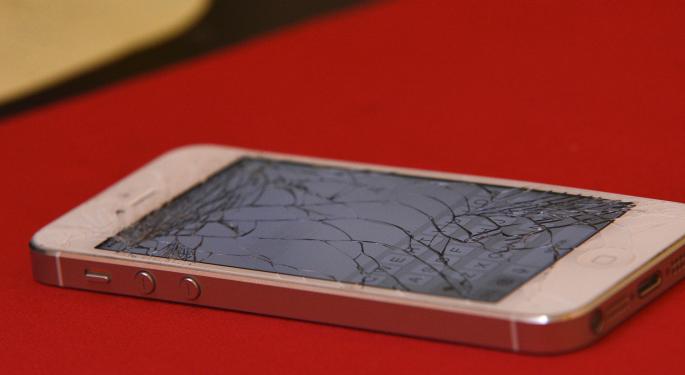 For the first time in a long time the future of the Apple Inc. (NASDAQ: AAPL) is uncertain. The company with the largest market cap in the S&P 500 is trading down 7.66 percent year to date, and sentiment on the Street is mixed.
Founder of Hamzei Analytics Fari Hamzei joined Monday's PreMarket Prep and outlined his bearish thesis, calling for the blue-chip to fall all the way down to $80. "I think 80 dollars is the line. The bet would from the downside not up. It won't get better." he said of the comopany, which hit a two-year low of $89.47 in May.
He added that Apple's latest innovations have not done much to bolster the company. "I don't see upside. Don't tell me about Apple TV-that won't work. Don't tell me about Apple Watch-hasn't worked. There going to do cars? Are you kidding?"
Although Apple's most recent innovations have not panned out too well, the company seems to always have new and creative plans in its back pocket. Hamzei believes that the prospect of successful product lines in the future is not a big enough pull to invest in the company. "I don't see upside. They have to come up with something that is marvelous and new. If you want to be a 'buy and hope' type that's fine. I bet on what I see; I don't trade what I think."
Apple's success is undeniable, but the company's best days may be behind it.
"I think it's dead money," he added.
At time of writing Apple was holding steady above $97.
Listen to Fari Hamzei's interview at the 34:36 mark in the clip below. For more trading ideas and insight on the markets check out PreMarket Prep LIVE every morning from 8-9:30 a.m. ET here. You can also listen to complete episodes on Soundcloud, iTunes and Stitcher.
Posted-In: News Opinion Tech Interview General Best of Benzinga
View Comments and Join the Discussion!