Federal Reserve Gives Final Time-Extension For Banks To Conform To The Volcker Rule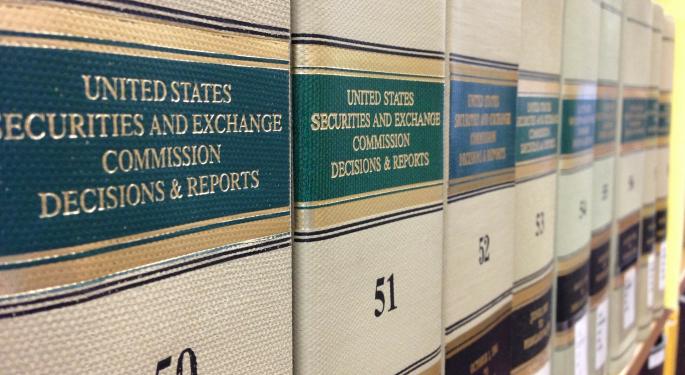 The U.S. Federal Reserve announced on Thursday that its Board of Governors extended the deadline for financial institutions to comply with the Volcker Rule until July 21, 2017.
The Volcker Rule is a section of the Dodd–Frank Wall Street Reform and Consumer Protection Act that restricts U.S. banks from making speculative, high-risk investments that do not benefit customers. The rule is named after the famed economist and former Chairman of the Federal Reserve Paul Volcker, who argued that speculative activity played a major role in the 2007 financial crisis.
Related Link: Is Bankruptcy Legislation For Big Banks Gaining Steam?
The Volcker Rule was passed as part of the Dodd-Frank law in 2010, but was not finalized until 2013 and was originally delayed in 2014 as banks argued that it would incur losses if it had to sell stakes in a hurry to comply with the new rule.
Under the extension, banks now have additional time to divest or conform only "legacy covered fund" investments, including prohibited investments that were made in hedge funds and private equity funds prior to December 31, 2013.
The extension does not apply to investments and relationships with a covered fund after December 31, 2013, or to proprietary trading as banking entities were required to conform those activities to the final rule by July 21, 2015.
The Federal Reserve's extension on Thursday is the final time it is authorized to do so.
Posted-In: Dodd-Frank Federal Reserve Paul Volcker Volcker Rule Wall Street Reform And Consumer Protection ActNews Legal Federal Reserve Best of Benzinga
View Comments and Join the Discussion!