The Fed Is 'Carefully Monitoring' Global Markets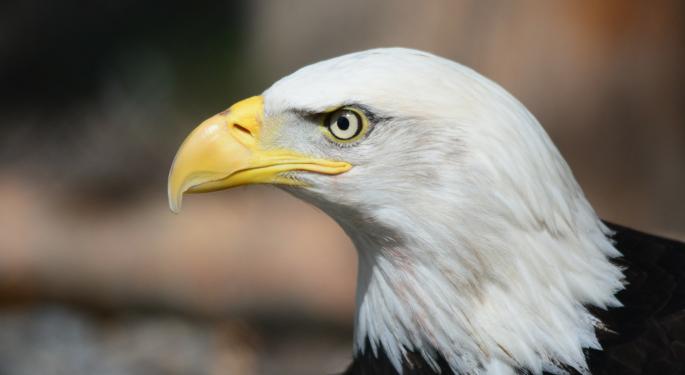 The surprise British vote to leave the Eurozone sent European markets into chaos on Friday. While European central banks scramble to maintain order, they at least know that they can count on help from across the Atlantic.
The U.S. Federal Reserve released a concise statement on Friday assuring the European Union that it is willing provide liquidity if needed:
"The Federal Reserve is carefully monitoring developments in global financial markets, in cooperation with other central banks, following the results of the U.K. referendum on membership in the European Union. The Federal Reserve is prepared to provide dollar liquidity through its existing swap lines with central banks, as necessary, to address pressured in global funding markets, which could have adverse implications for the U.S. economy."
Related Link: Baidu Among Companies Working Together To Use Bitcoin Technology To Create Global Bank
President Obama also released a statement on the Brexit.
"The special relationship between the United States and the United Kingdom is enduring, and the United Kingdom's membership in NATO remains a vital cornerstone of U.S. foreign, security, and economic policy. The United Kingdom and the European Union will remain indispensable partners of the United States even as they begin negotiating their ongoing relationship to ensure continued stability, security, and prosperity for Europe, Great Britain and Northern Ireland, and the world," the statement reads.
Obama had spoken out in opposition to a Brexit in the weeks leading up to the referendum.
Canada Prime Minister Justin Trudeau has already released an official statement on the Brexit.
"The UK and the EU are important strategic partners for Canada with whom we enjoy deep historical ties and common values," the statement reads. "We will continue to build relations with both parties as they forge a new relationship."
So far in Friday trading, the SPDR S&P 500 ETF Trust (NYSE: SPY)'s 2.1 percent loss is relatively modest compared to the 8.8 percent drop in the iShares Trust (NYSE: EWU).
Disclosure: the author holds no position in the stocks mentioned.
View Comments and Join the Discussion!
Posted-In: News Broad U.S. Equity ETFs Specialty ETFs Eurozone Politics Global Economics Federal Reserve Best of Benzinga