The Winningest Teams Of All Time Never Won A Championship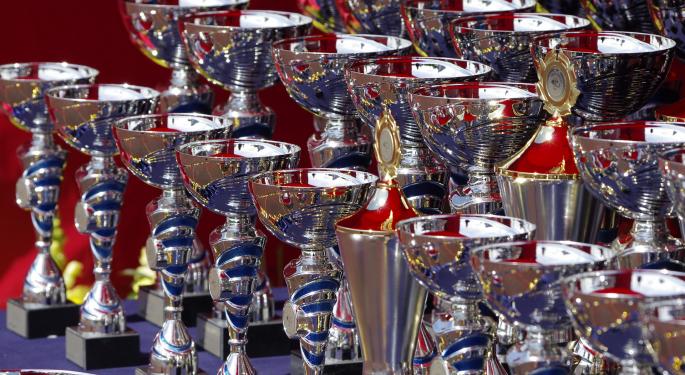 It's good to win. But winning every game doesn't necessarily make you a champion.
These four teams know that all too well.
2015-2016 Golden State Warriors
The Golden State Warriors won a record 73 games in the 2015-2015 NBA regular season. However, they lost the same amount of games (9) in the 82-game regular season as they did in the playoffs. In the NBA Finals, they blew a 3-1 series lead to the Cleveland Cavaliers, missing out on their chance to go down as back-to-back champions and quite possibly the greatest NBA team ever.
Expect the Warriors to be in the title mix over the next few years.
2007 New England Patriots
The Patriots became the most-hated team in the league during the 2007 season. Within the first few weeks, the "Spygate" controversy broke. The Patriots proceeded to crush nearly every team in their path, with a couple close calls along the way. At 18-0 heading into Super Bowl 42, they lost to a 10-6 New York Giants team in one of the best Supper Bowl games of all time.
The franchise has since won one Super Bowl and appeared in two others.
2001 Seattle Mariners
116 wins is the most-ever for an American League team and tied for the most-ever in MLB history. Led by sensational rookie Ichiro Suzuki, who led the league in batting and won Legae MVP, the Mariners bowed out to the New York Yankees in five games in the League Championship Series.
The franchise has failed to reach the postseason ever since.
1995-1996 Detroit Red Wings
Sixty-two wins wasn't enough. After reaching the Stanley Cup Finals the previous year, the Wings came roaring back. However, they couldn't make it out of the Western Conference Finals, losing to eventual camp Colorado Avalanche.
The Wings would win the next two Stanley Cups, as well as another in 2002 and 2008.
View Comments and Join the Discussion!
Posted-In: Detroit Red Wings Golden State Warriors MLBNews Sports Events Top Stories General Best of Benzinga