Manufacturing Workers Face Financial Difficulties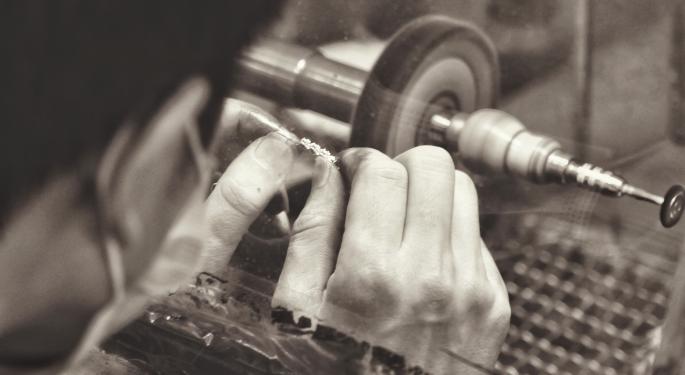 A study conducted by UC Berkeley's Labor Center found that many Americans who hold manufacturing jobs aren't paid enough to stay off public assistance.
The study was a topic of conversation on National Public Radio.
NPR's Linda Wertheimer profiled Yvonne Wade, a 31-year old resident of Lorain, Ohio, who makes $9.50 per hour and lives in a subsidized home, receiving energy assistance, food stamps and medical benefits.
"You know how people live paycheck to paycheck? I feel like — I don't know how I'm doing it, but I'm living with less than that," she said.
Wade is not alone, as one-third of families who work in a manufacturing company in a non-supervising role need at least one public safety-net program.
Related Link: If You've Not Been Paying Close Attention To Jobs Data, Get It Together
The author of the Labor Center's study, Ken Jacobs, told Wertheimer, "We were looking at manufacturing production workers. These are the jobs that used to be a pathway into the middle class for people who didn't have a college education. If we go back 20 years, the jobs paid greater than the median wage for all the occupations. Now 1 in 4 are paid less than $11.91 an hour."
Jacobs also found that assemblers and fabricators who are hired directly from the company earn a little over $15 an hour. However, workers who are hired through staffing agencies, earn on average $10.88 an hour.
There is some good news. Jacobs also found that there are some good manufacturing jobs if they are non-unionized. However, there are "more and more" jobs that pay low wages.
Posted-In: Linda Wertheimer nprNews Education Politics Economics Media General Best of Benzinga
View Comments and Join the Discussion!