Fears Of Lending Club's Regulatory Woes Might Be Felt By Other Social Lending Players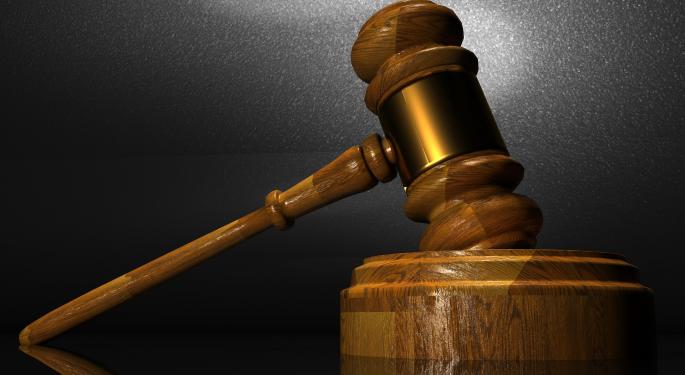 LendingClub Corp (NYSE: LC), after ousting its CEO and amid concerns over lapses in its internal controls, has now become the focus of investigations headed by both the U.S. Department of Justice and the Securities and Exchange Commission. The news has broad implications for the burgeoning online, peer-to-peer loan industry - broad enough to potentially affect companies that haven't gone public yet.
Prosper
Lending Club has been seen as the leader in this field, with other players in the space watching its performance closely since its IPO in December 2014. Lending Club peer Prosper, which last year held its own IPO waiting for a clearer read of the market's reception of Lending Club, had begun earlier this year to gear up for the possibility of going public. There is no word yet as to how the Lending Club news affects Prospers plans.
Related Link: LendingClub Filed Its 10Q: What To Take Away
SoFi
Another major IPO expected in the space is that of SoFi. As recently as December 2015, SoFi CEO Michael Cagney told Business Insider that the company was raising its expected IPO valuation from $3 billion to $30 billion. He cited increased regulatory pressure on banks and traditional lenders, courtesy of the Dodd-Frank Wall Street reform, as the impetus behind this boost in valuation.
But with everyone from the Treasury Department to ticked-off investors (two class-action lawsuits have already been filed against Lending Club) questioning the peer-to-peer lending model and calling for increased scrutiny and oversight, the potential for SoFi and others to see the types of high valued IPOs they'd been pursuing seems to be dwindling.
Fintech
Other stocks affected may include companies heavily invested in financial tech, such as Chinese social media company Renren Inc. (NYSE: RENN). The company, in addition to a 25 percent stake in SoFi, holds a 15 percent stake in online mortgage marketplace Lending Home, and another 25 percent stake in Credit Shop, which deals in direct personal emergency loans.
Renren shares have declined 24 percent since the Lending Club news broke, suggesting that some investors may already be connecting the dots between Lending Club and the ensuing regulatory firestorm and Renren.
View Comments and Join the Discussion!
Posted-In: Prosper renrenNews Legal IPOs SEC Tech Trading Ideas Best of Benzinga