Are Republican Donors Glazing Over Trump And Looking 'Down Ticket' To Senate, House?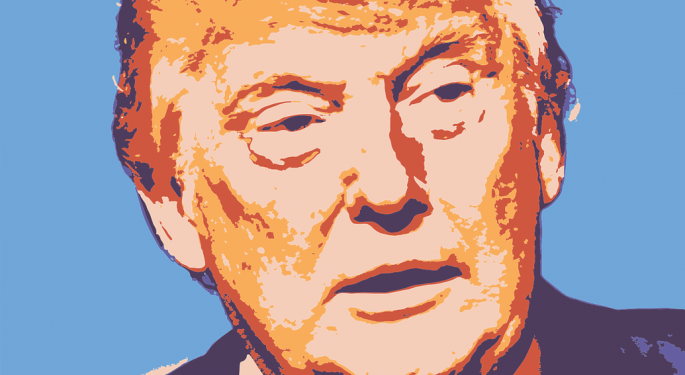 Since Donald Trump became the presumptive GOP nominee, a substantial number of Republican donors may take their money down-ballot to help Republicans in House and Senate races, according to a CNN report.
The report said down-ballot races offer a "particularly appealing pitch to donors turned off by Trump."
Meanwhile, Art Pope, a former Marco Rubio donor and ally of the heavy-spending Koch brothers, said he will not back Trump and would spend elsewhere.
"Because I think Donald Trump's policies will harm America, I think it's more important to support conservative Republican candidates running for Congress and positions across America," Pope said in an interview with CNN.
Related Link: Study: Trump's Immigrant Deportation Plan Could Cost Economy $600 Billion
"I would encourage everyone, starting with the voters, to pay very close attention to the down-ticket ballots, I think that's absolutely crucial."
According to the report, Democrats only need to secure five seats in the Senate to win a majority, while Republicans have a more comfortable majority in the House and have built a sizable advantage at the state level across the country in the past decade. But, they fear a Democratic wave election could erode those gains.
"I think with either a Trump presidency or a Hillary Clinton presidency, I think (the) grass-roots will be very happy to have a Republican Congress to hold in check an authoritarian executive branch," Pope said.
In addition, Mike Shields, a CNN delegate analyst, also said that Trump's clinching of the nomination would likely hasten spending on the rest of the ballot, even if it hasn't begun yet.
"Getting him to 1,237 will probably speed up the money coming to down-ticket, because everyone's waiting for that. And there's a significant amount of fatigue to be gotten through," Shields told CNN.
View Comments and Join the Discussion!
Posted-In: Art Pope cnn Donald Trump GOP GOP nomineeNews Politics General Best of Benzinga