Apple Inks Deal With MLB To Supply iPad Pros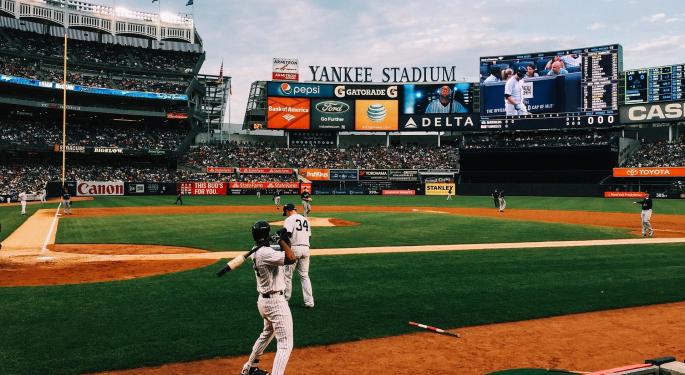 With Microsoft Corporation (NASDAQ: MSFT) already in the NFL's coffers, the world's tech giant sided with America's pastime.
The Wall Street Journal reported late Tuesday that Apple Inc. (NASDAQ: AAPL) reached a new agreement with Major League Baseball to supply every team with iPad Pro tablets.
Coaching staffs from each team will have access to a custom app created by MLB's Advanced Media division and Apple. The app will offer coaches the ability to analyze statistics of current and pass seasons, create probability spray charts of players hitting or missing a pitch and watch video highlights of prior games.
"We're not just replacing binders with tablets, we're actually helping them do things that weren't possible before," Phil Schiller, Apple's senior vice president of marketing told The Wall Street Journal.
Related Link: Apple No Longer Bidding For NFL Games; Facebook, Amazon, Verizon And Yahoo Are Left
Microsoft signed a $400 million deal with the National Football League in 2013, allowing teams to use Surface tablets during the game.
Due to some technical difficulties inside the stadium, Microsoft received some flack during the 2016 playoffs.
"Even though the problem was not directly caused by a Surface-related issue, CBS cut to three separate on-air sideline interviews during the game — which had 53.3 million viewers tuning in — to talk about the problem, naming "Microsoft Surface" multiple times and noting "frustration" among the Patriots coaches," Geekwire noted.
Posted-In: iPad Pro Microsoft Surface MLB nflSports Tech Media General Best of Benzinga
View Comments and Join the Discussion!