Mark Heppenstall On Catalysts For Fixed Income Instruments And Global Investing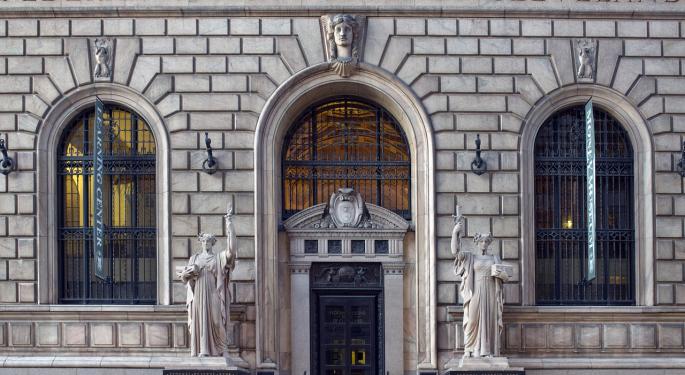 Benzinga recently interviewed Chief Investment Officer of Penn Mutual Asset Management Mark Heppenstall.
In a very interesting conversation, the fixed income specialist went into several topics, including the interest rate hike, corporate debt, fixed income instruments, foreign investments and bonds.
Of particular importance were his comments on catalysts for fixed income instruments and a few areas of concern when investing globally.
"Other than the interest rate hike, are there other catalysts increasing or decreasing the attractiveness of fixed income instruments in terms of, for instance, political risk, or some more global, macro stuff? Are there any other catalysts that you coming up soon?" Benzinga asked.
There are a couple of things at play here, Heppenstall responded. "I do think the volatility in all risk markets is certainly a theme that played out in '15 and will likely continue into 2016. And certainly, the fact that you have most other central banks across the globe in an easing process [...] tends to create volatility in the currency market. And, a lot of times, that can spill over into currency in the risk market."
Related Link: Mark Heppenstall On The Incoming Rate Hike And Corporate Debt
Investing Globally
Heppenstall was then questioned about areas of concern when investing globally (outside of Greece).
Although his firm tends to be more domestic-focused when it comes to its fixed income positioning, the expert did identify some "spots" worrying him.
"Some of the trouble in the emerging market world is also personal, the Fed tightening, which has put an upward pressure on the dollar, and a lot of those countries have a lot of debt denominated by the U.S. dollar, so that increases the burden on the debt side," he said.
"Then, the market crisis, declining economic growth... a lot of them are dependent on some type of commodity revenue."
"Certainly, I think in terms of what that means today, we need to be very deliberate with regards to the pace of increases, just not put additional pressure on a lot of countries that are already feeling the strain of a [...] rate hike in December," he concluded.
Disclosure: Javier Hasse holds no positions in any of the securities mentioned above.
Image Credit: Public Domain
Posted-In: Mark Heppenstall Penn Mutual Asset ManagementEmerging Markets Economics Federal Reserve Exclusives Markets Interview
View Comments and Join the Discussion!