From Banking To Uber? Wall Street Continues Path To Silicon Valley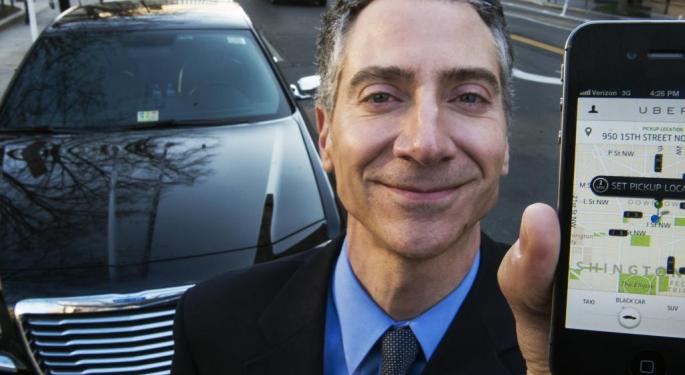 • Three Goldman Sachs Group Inc (NYSE: GS) bankers jumped to Uber Technologies Inc this week.
• The defection is just the latest news of the talent flow from Wall Street to Silicon Valley.
• Goldman has announced new talent retention initiatives to combat the problem.
Three Goldman Sachs bankers have left the company to join transportation tech company Uber Technologies Inc this week. Unfortunately for many Wall Street firms, the news likely comes as no surprise as talent continues to flow from Wall Street to Silicon Valley.
The Trend
Goldman itself even seems to be acknowledging its difficulties in maintaining talent. The company announced a new initiative earlier this month intended to help the company retain junior employees, including analysts and associates.
In addition to fast-tracking junior level employees, Goldman has also set up a task force to focus on retaining employees at the vice president level.
Young Talent Considering More Than Salary
While most Silicon Valley tech companies cannot compete with Wall Street when it comes to salaries, companies like Uber have has success in luring talent with other job perks.
According to recruiters, Wall Street investment banking vice presidents can earn about $500,000 per year, while a mid-level corporate development employee at a Silicon Valley tech company is likely to earn only around $200,000 per year.
Unfortunately for Wall Street, the promise of a less grueling work life, the excitement of working at a cutting-edge and fast-growing tech company and the limitless potential long-term earnings from stock shares or options has many young employees choosing to head west.
Not Just Low-Level Talent
Unfortunately for Goldman and other Wall Street firms, the appeal of Silicon Valley is also taking its toll on higher-level talent retention as well.
Earlier this year, Blackstone Group LP (NYSE: BX) CFO Laurence Tosi made the jump to Airbnb Inc. Other notable top-level executives that have made the jump in the last couple of years include Twitter Inc (NYSE: TWTR) finance chief Anthony Noto, another Goldman defector, and Alphabet Inc (NASDAQ: GOOGL) CFO Ruth Porat, who made the jump from Morgan Stanley (NYSE: MS).
Disclosure: the author holds no position in the stocks mentioned.
Posted-In: Goldman Sachs tech jobs tech stocks UberNews Management Top Stories Tech Best of Benzinga
View Comments and Join the Discussion!