KaloBios, The Aftermath: Trader Starts GoFundMe To Pay Back $106,000 Balance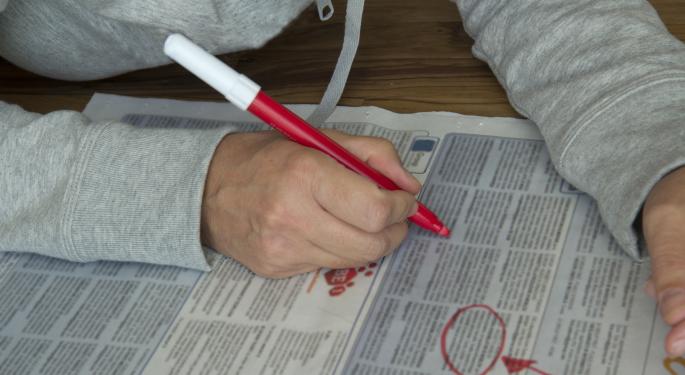 Shares of KaloBios Pharmaceuticals Inc (NASDAQ: KBIO) surged more than 1,000 percent early Thursday morning.
KaloBios announced that a group of investors (led by notable biotech investor Martin Shkreli) have acquired 50 percent of the outstanding shares.
A trader in Arizona named Joe Campbell created a GoFundMe account to help pay the $106,000 balance he owes eTrade as his account was short the stock.
In what could be an industry first, a trader is asking the general public via GoFundMe to help repay a balance of $106,445.56 he owes eTrade because his account was short a penny stock that just surged more than 900 percent.
Campbell's eTrade balance prior to his account blow up was around $37,000.
Shares of KaloBios Pharmaceuticals skyrocketed after the company announced after Wednesday's market close that a group of investors, led by notable biotech investor Martin Shkreli, had acquired more than 50 percent of the outstanding shares of the company.
See Also: Martin Shkreli Makes 1,080% On Penny Stock Days After Company Said It Would Shut Down
According to Campbell's GoFundMe, he felt that keeping a short position of KaloBios was a good strategy as he thought the stock would "fade" to $2.00 from the $2.07 it closed it. After all, the company did state earlier this month that it plans on winding down operations and any expectations of strategic alternatives were "highly unlikely."
"I got out of [a] meeting and saw a message from one of my buddy's, he asked if I was ok since I was short KBIO," Campbell wrote after the stock began to surge late Wednesday afternoon. "My heart dropped. "Shoot did I blow up my account, everything I worked for? I don't want to lose all $37,000 that would be terrible." ---It was much worse."
Campbell thought that the $16 print was a mistake. Once realizing it was no mistake, he called his broker who fully the exited the position at an average cost of $18.50, leaving him with a negative balance of more than $106,000 – and a plea to the public for any sort of help.
"My plan moving forward is to liquidate mine and wife's 401k's and try work out a payment plan with Etrade," he concluded. "I'm also going to ask them to help out in some way...thats a longshot. I will pay them and be back trading....only with set stops this time. What an expensive lesson that was."
Posted-In: Biotech GoFundMe Joe Campbell penny stocksNews Health Care Crowdsourcing General Best of Benzinga
View Comments and Join the Discussion!