Patients To Benefit From Latest Tech Trends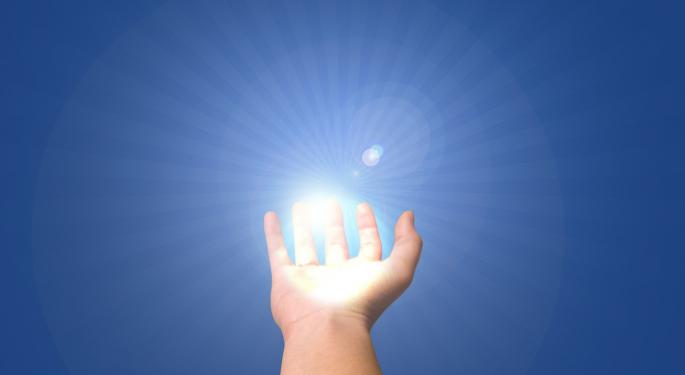 For years, the medical industry has evolved alongside the tech space as new technology gave doctors the ability to treat patients in ways they never thought possible. Now, the latest trends in the tech space are making their way to patients to help treat illnesses and aid in recovery in new and innovative ways.
Virtual Reality
Virtual reality headsets have been a hot topic this year after Facebook Inc (NASDAQ: FB)-owned firm Oculus revealed an affordable, consumer friendly version of the technology.
Many said the latest developments in VR are likely to benefit the medical community by providing new doctors with training simulations, but therapists say there is a use-case for the goggles in treating mental health patients as well.
Related Link: Virtual Reality Becomes An Actual Reality With New Oculus Headset
Virtual Reality Experiences
Therapists and counselors say that using virtual reality to put patients in difficult situations could help them deal with some of their problems in a safe environment. The technology could be used for all kinds of mental health patients from those suffering from Post-Traumatic Stress Disorder to people with debilitating fear or anxiety.
Not only would virtual reality give existing patients a new way to cope with their problems, but the new technique could encourage those suffering from mental disorders to attend therapy.
Big Data
Another growing field in the tech space has been data analysis and consumer products firm Johnson & Johnson (NYSE: JNJ) intends to put that information into the hands of patients.
Together with International Business Machines Corp. (NYSE: IBM) and Apple Inc. (NASDAQ: AAPL), Johnson & Johnson said it plans to create a new app that will use health data to give patients a virtual coach.
The app will use artificial intelligence to sort through thousands of data points in order to predict patient outcomes and give users treatment suggestions. Initially, the company plans to release one such app geared toward knee-replacement patients and its effectiveness will be measured by the rate of hospital re-admissions, but eventually the service could be offered to a wide range of patients.
Image Credit: Public Domain
View Comments and Join the Discussion!
Posted-In: OculusHealth Care Top Stories Markets Tech General Best of Benzinga