Phone Carriers Hoping To Profit From New iPhone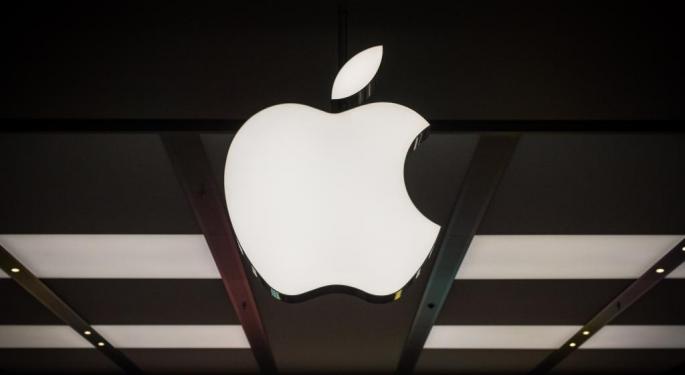 With Apple Inc. (NASDAQ: AAPL) expected to unveil its latest iPhone model on Wednesday, many are already beginning to speculate as to how the new handset will be received by customers. However, it isn't just Apple that will benefit from the highly anticipated phone.
Carriers like AT&T Inc. (NYSE: ATT) and Sprint Corp (NYSE: S) are also expected to receive a boost as customers look to upgrade their phones by switching providers or signing on for a new plan.
New Ways To Pay
While a new iPhone used to set U.S. customers back by about $200, the new iPhone is expected to be heavily marketed for installment and leasing plans. By offering customers the potential to upgrade their phone without a large initial investment, U.S. carriers are hoping to attract more customers. A price war between companies like AT&T, T-Mobile US Inc (NYSE: TMUS), Verizon Communications Inc (NYSE: VZ) and Sprint has made it increasingly difficult for companies to get, and keep customers.
Related Link: The iPhone Generates More Revenue Than Google, eBay And Facebook Combined
Getting A Phone
The new iPhone is expected to be a big hit for companies like Sprint and T-Mobile which are offering leasing plans. For between $22 and $27 per month, customers can lease a new iPhone for two years. The deal means that they can upgrade to the latest and greatest smartphone more often, something that has appealed to many in the rapidly changing tech space. Others like Sprint are calling for customers to switch providers by offering the phone for $200 when signing up for a new contract.
All of the U.S.' big name carriers allow users to upgrade to the new phone by paying in monthly installments until the cost of the device has been paid off.
Biggest Winners
While the big name carriers are all offering some sort of deal that includes a shiny new iPhone, many analysts believe that the biggest winners from the new iPhone release will be Sprint and T-Mobile because they are offering leasing plans. The leasing option is a relatively new offering that Sprint rolled out when the iPhone 6 came out.
The idea of getting a new phone every two years and avoiding a huge initial investment has appealed to U.S. consumers and could become even more popular once the iPhone arrives.
Posted-In: iPhoneNews Top Stories Markets Tech Best of Benzinga
View Comments and Join the Discussion!