TechCrunch Sees TV, iPads At Next Week's Apple Event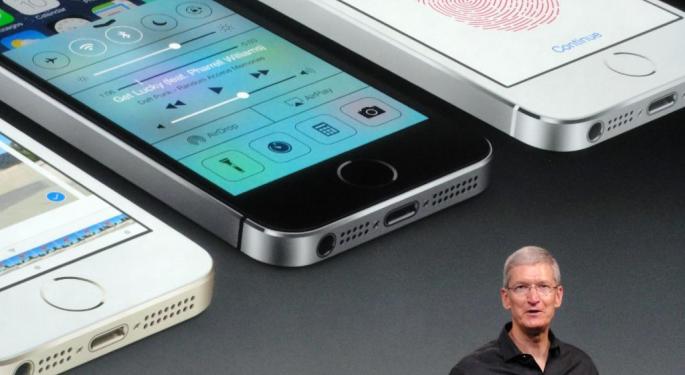 Apple Inc. (NASDAQ: AAPL)'s September 9 event is going to be a "long one," according to a recent report from TechCrunch. That is, if the rumors they are hearing turn out to be true.
TechCrunch's Jordan Crook piled up many of the Apple products rumored to be introduced by the company next Wednesday, including: new iPhones, a brand new Apple TV, an iPad Pro, and a refreshed iPad mini.
The publication suggested that the iPad Pro will be a MacBook-sized tablet and will target the enterprise user that requires a larger screen. The company has already announced partnerships with Cisco Systems, Inc. (NASDAQ: CSCO) and International Business Machines Corp. (NYSE: IBM) to penetrate the segment, so a large screen device "makes sense." In addition, the device may have support for a ForceTouch-based stylus along with more advanced speakers.
Related Link: Apple's TV Service Could Be 'Netflix On Steroids'
The iPad mini, if announced, is expected to be thinner and equipped with a more powerful chipset that can support split-screen apps.
In a previous report, TechCrunch argued that a new Apple TV could "move the needle" in more than one industry. The report cited "multiple sources" who suggested that the company Apple is "about to lay down its cards" and set the stage for total dominance in the living room.
"A mid-market breakout box offering is one thing, but a huge, rumbling platform with an upward trajectory of living-room dominating apps and third-party content is another beast," TechCrunch's Matthew Panzarino concluded. "If, obviously if, Apple is successful with the Apple TV, it could be in a position to dominate content in a way that no other 'smart' TV platform has before it."
Posted-In: Apple TV ipod iPod Pro Jordan Crook Tech CrunchNews Rumors Tech Best of Benzinga
View Comments and Join the Discussion!