IBM To Change Its Role In Healthcare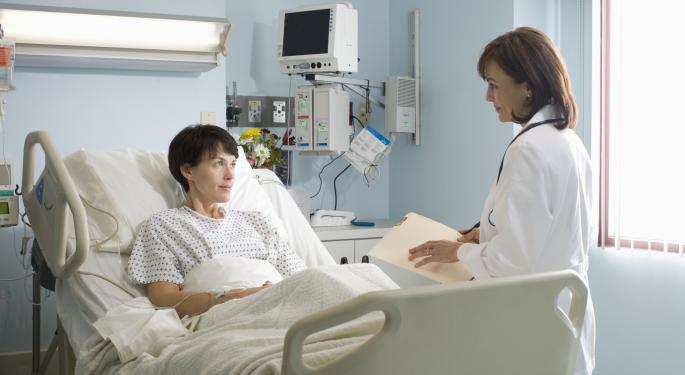 International Business Machines Corp. (NYSE: IBM) has long provided hospitals and medical centers with computers and operating systems that help track patient data, organize information and help smooth out the chaotic daily operations healthcare professionals face.
However, the company appears to be expanding its role in the healthcare space in order to solve medical problems as well as operational ones.
IBM is planning to acquire Merge Healthcare Inc (NASDAQ: MRGE), a medical image storage company, in a deal which will allow IBM to extend its reach a bit further.
Artificial Intelligence
IBM is planning to use Merge's massive database of X-ray, MRI and other images to create a system that will aid doctors in diagnosing patients quickly and correctly.
In order to do this, IBM will use deep learning, a technique used to power things like voice recognition and fraud detection. Computers are given a huge amount of data to sort, and by doing that the machine is able to learn patterns and use them for future detection. IBM believes that this type of system would allow its computers to detect things like tumors or heart disease.
Related Link: An Industry You Probably Didn't Know Was Digitized: Agriculture
Risks
While the idea is promising, IBM will face a lot of hurdles in the development process. As medical data is often complex and each case can differ widely, artificial intelligence may struggle to correctly identify patterns.
However, many believe that IBM's access to medical data in combination with Merge's images could give the company enough information to discover new diagnosis patterns that were previously unseen.
Still, the prospect of using machines for diagnosis is still far in the future. Most believe that IBM's new system will become a companion or supplementary tool for doctors.
Posted-In: Health Care Top Stories Tech General Best of Benzinga
View Comments and Join the Discussion!