Which Crisis Is Worse: Greece Or China?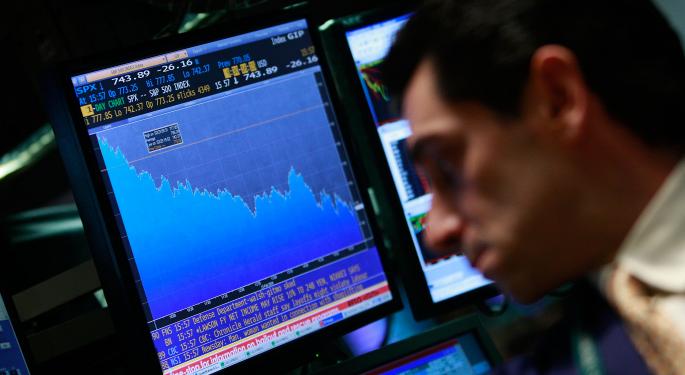 It is an uncertain time for markets as turmoil in two of the world's largest markets, China and Europe, has rocked investors' confidence. Both regions share markets are suffering, although for two very different reasons.
Greek Bailout In Tatters
In Greece, bailout negotiations all but fell apart over the weekend after Greeks voted down the EU's latest funding proposal, giving Syriza-backed Prime Minister Alexis Tsipras more bargaining power.
This week, EU leaders have been urging Tsipras to submit a new proposal that will meet their standards in hopes of striking an eleventh hour deal before the nation defaults on an upcoming European Central Bank loan repayment.
The nation's financial system is teetering on collapse with capital controls restricting the movement of money keeping Greek banks together by a thread.
Bailout Request
On Wednesday, Greek officials requested a three year bailout from the region's emergency rescue fund in exchange for some of the structural reforms that Greece's creditors have been demanding.
The offer has yet to be accepted by Greece's EU creditors, who have been demanding that the nation show a real commitment to reform. So far, Tsipras has been unwilling to budge on things like pension cuts and tax increases, which EU leaders say are necessary.
China's Market Decline
Chinese share markets have been on the decline since mid-June and the government's attempts to keep the market afloat have proven futile so far. On Wednesday, the Shanghai Composite Index finished 5.9 percent lower despite new emergency measures designed to stem the fall.
Chinese regulators have made it illegal for those holding more than 5 percent of a company's shares to sell after buying up large numbers of small-cap stocks in an effort to slow the market's fall.
A Crisis Of Confidence
In both China and Greece, a question of confidence has been at the root of investors' concerns. However, many believe that the situation in China is much more dire.
Traders are beginning to lose faith in the government's ability to stop the market's decline and some are beginning to talk of a bubble burst. Chinese markets have been rife with investor loans and many saw shares as overvalued, so some believe that the rapid decline has been a consequence of an overinflated market.
Posted-In: Alexis Tsipras China GreeceEurozone Politics Top Stories Markets General Best of Benzinga
View Comments and Join the Discussion!