3 Experts Follow Up On May Jobs Report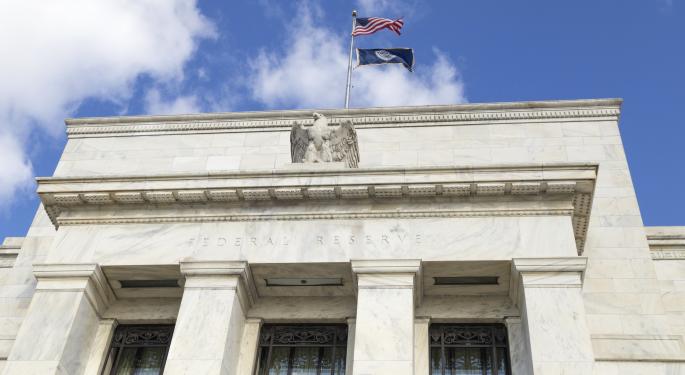 The U.S. Bureau of Labor Statistics released its monthly employment report on Friday morning. Total nonfarm employment increased by 280,000 in May, beating expectations of about 225,000. The unemployment rate was 5.5 percent, which was 0.1 percent higher than predicted.
Other notable data points included average hourly earnings, which increased by 0.3 percent versus expectations of 0.2 percent, and labor force participation rate, which jumped slightly from 65.8 percent to 65.9 percent.
Experts from the Street spoked with Benzinga about the numbers.
Related Link: Jobs Number Beats Expectations, Interest Rates Soar
Tim Anderson, Managing Director and TJM Investments
Anderson called the nonfarm payroll number "not wildly big, but a little hot." He expected the greater-than-predicted boost in employment to create upward pressure on the bond market, noting that the U.S. 10-year yield was up shortly after the release.
More broadly, he said the figure represented yet another data point demonstrating that the economy is doing better than it had been the past few months. According to Anderson, the positive report could signal that the economic contraction in Q1 was simply an aberration, as it was in 2014.
While the release was a positive sign for the economy, however, Anderson believes it won't be good for the stock market.
"We have a stock market that's addicted to zero interest rates," he said. "And that's going to come to an end."
Anderson claimed that a rate hike was likely by September and that some speculations have it coming as soon as this month.
Adam Sarhan, CEO of Sarhan Capital
Sarhan said that Friday's report was the first real data point signalling that the U.S. economy was getting stronger. He called this "a very welcome sign" after six years of "easy money" from the Fed.
With regard to a potential interest rate hike, Sarhan said the question was still up in the air. Since the Fed is data dependent, he believes it will need to see more positive data points before it can decide to raise rates.
"The Fed is a slow moving entity," he noted, "so it will likely want to see more."
Sarhan also pointed to the fact that the economy contracted in the first quarter as another reason that the Fed might take caution before deciding to raise rates.
JJ Kinahan, Chief Strategist at TD Ameritrade
Kinahan called the numbers "a blowout jobs report." The fact that the private sector alone created more jobs than were expected of the economy as a whole, he thought, was a very positive sign.
The one component of the economy that he believed was still lagging was consumer spending - tied to sales in retail and durable goods. He thought that the Fed would ideally like to see more growth in these areas before raising rates. The one bright spot for consumer confidence, according to Kinahan, was the travel and leisure industry, which saw strong gains in employment.
Despite generally tepid consumer spending, however, Kinahan said the market probably saw the job report as increasing the likelihood of a rate hike sooner rather than later. In particular, he pointed to the 0.3 percent increase in the average wage. According to him, this number could indicate substantial inflation. Since the Fed has a mandate to keep inflation down, Kinahan believes that the wage increase could send yet another signal to raise rates and prevent the economy from overheating.
Posted-In: Adam Sarhan JJ Kinahan Timothy Anderson U.S. Bureau of Labor StatisticsTop Stories Economics Federal Reserve Exclusives Best of Benzinga
View Comments and Join the Discussion!