Tech Giants Fight Renewable Energy Freeze In North Carolina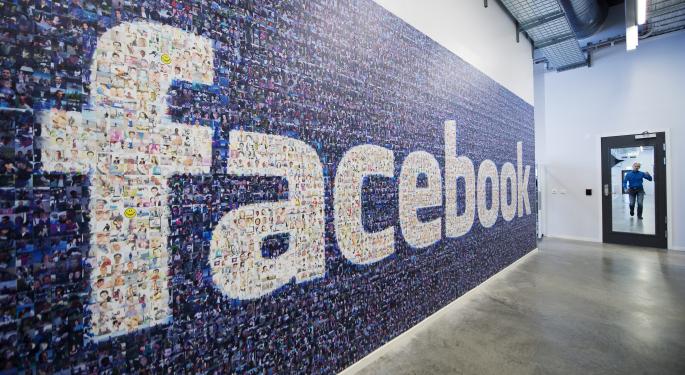 Three of America's leading tech companies, Apple Inc. (NASDAQ: AAPL), Google Inc (NASDAQ: GOOG)(NASDAQ: GOOGL) and Facebook Inc (NASDAQ: FB), are speaking out in opposition to a new bill in North Carolina that aims to put the state's renewable energy target on hold.
The three tech companies collaborated on a letter addressing the state legislature and voicing displeasure with the proposed bill.
The Bill
Under the new bill, H332, North Carolina's Renewable Energy and Energy Efficiency Portfolio Standard (REPS) would peak at 6.0 percent of retail electricity sales. Current legislation calls for a continuing steady increase in that percentage to 12.5 percent by 2021.
In addition, the new bill would also reduce the size of reduce the size of renewable energy projects that qualify for a standard utility contract from 5 megawatts to 100 kilowatts.
Companies Take Issue
Apple, Google and Facebook take issue with the proposed change to North Carolina's renewable energy policy because all three companies previously chose to operate in the state based in part on the current energy initiative. The three companies have invested more than $2.7 billion in North Carolina data centers that utilize clean energy technology.
The Letter
The letter, which was submitted by TechNet on behalf of the three companies, calls for North Carolina to allow for Apple, Google and Facebook to participate in a review of the proposed legislation prior to a vote. "We support a comprehensive review, in which we would like to participate," the letter reads. "In the meantime, to avoid creating new risk and uncertainty for our businesses, we urge you to keep in place the existing, well-balanced and meticulously examined energy policy."
What's Next?
The ball is now in the court of the North Carolina legislature. The bill could be returned to the Finance Committee, be sent to another committee or go straight to the state Senate for a vote.
Posted-In: North Carolina TechNetNews Politics Legal Tech General Best of Benzinga
View Comments and Join the Discussion!